Shopping Cart
Your Cart is Empty
There was an error with PayPal
Click here to try again
Thank you for your business!
You should be receiving an order confirmation from Paypal shortly.
Exit Shopping Cart
A little nice and a lot of naughty
The Sensual World of Stephani Hecht
Available now at eXtasy Books!
It's the quiet ones who are the most dangerous. 
Houston is used to being the official wallflower of Flint's EMS community. Not only has he grown up that way, because he was always so soft-spoken, but he was usually too busy cleaning up his twin's messes to have time to worry about anything else. Then, when his twin falls in love, Houston finds himself alone and floundering as he tries to adjust to all the changes.


Born and raised in Flint, Rich knows how hard life can be. When he joins the police force, he becomes even more jaded. The last thing he expects is to find himself attracted to is one of the biggest brats in the city. Sure, most people think Houston is meek and quiet, but they've never seen the real side of the medic like Rich has.


Then Houston makes the mistake of pissing off the most dangerous criminal in Flint and Rich finds himself rushing to the rescue. Will Rich be in time to save Houston, or will they both end up tagged and bagged?


Blurb:


Since her driveway was full, he had to park in the street. Even at that distance and with the rain, he could still hear the noise from the house. There was loud music, cat-calls, and some whistles. Most telling of all were the screams of, "Come on, Houston, shake it baby!"


Rich braced himself before he opened the door and let himself in. He walked into the living room and burst out laughing.


Houston had taken cover in one corner of the living room. His brown hair sported several cowlicks, most of which looked as if they were made by somebody pulling on it. His hands were cuffed in front of him, but he still had his cell clutched in his fingers. Almost as if was his only lifeline.


He stood slightly, and Rich could see the guy's red shirt was torn and stretched at the collar, and the fly of his jeans were undone. The funniest thing of all was the fact that Houston only wore one battered tennis shoe. The other foot was clad only in a sock that was halfway off.


Haley spotted Rich and lifted up a cup in greeting. "Rich! Thank God you're here. We have a naughty boy who won't cooperate."


"Yeah, spank him, officer," another voice called.


Houston took a step toward Rich, only to pull back when one of the ladies grabbed his pants and tried to pull them down.


"How many times do I have to tell you? I am not a stripper," Houston shouted as he jumped back.


"Then why did you come to a bachelorette party with nothing but your cute ass and a set of handcuffs?" somebody yelled.


"Because Haley said she wanted me to give you guys a magic show." Houston used his cuffed hands to bat away a few of the more touchy gals.


Rich gave Haley a really? Look. "Tell me you did not trick him into coming here?"


She grinned and gave a shrug. "It was so easy to do, too. He's way too trusting."


"How did that become a character flaw?" Houston demanded.


"The second you found yourself cuffed and at the mercy of a house full of woman," Rich replied.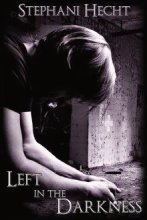 Available now at Divine Destinies!
Whoever said that things need to get worse before they could get better probably had no idea just how bad worse really is. 
While mostly physically healed from a gay bashing that almost left him dead, Taylor is still an emotional mess. Not only does he have to deal with the fact that his own brother was one of the attackers, but Taylor has been disowned by his father as well. The only bright spot in Taylor's life is his small group of friends, but even they have their own issues. Christian is now angry all the time. James has to deal with his own homophobic father. Devlin is wondering if he'll ever be able to measure up to others' expectations. Worst of all, Andy seems to be walking down a path that will only lead to his destruction. Can the Haven House Coffee Boys overcome all their obstacles? Or will the darkness overcome them? 
Blurb:


As they walked inside, Taylor couldn't help but notice the number of conversations that stopped as they passed. It made him feel awkward and embarrassed at the same time.


"I feel like I'm wearing a sign that says victim on it," Taylor grumbled.


Devlin came rushing over and put an arm around Christian's shoulders. "Just flip them off. That's what I would do."


Taylor smiled, happy to see his friend. "You would flip off the Pope."


"Only if he ticked me off."


Devlin tilted head down and playfully nibbled on Christian's neck.


"Gah." Taylor pretended to cover his eyes. "I don't know what's stranger, seeing you in a good mood or the fact that you two are actually a couple."


"I say both of them are disgusting," Andy said as he came over and started walking on the other side of Taylor.


Taylor realized they'd been waiting for him to arrive, and they'd made sure to be there to walk in with him. It made him love his friends all the more. Then they turned the corner, and Taylor spotted somebody waiting by his locker.


"James," Taylor breathed.


The stress of having to face his classmates must have gotten to Taylor because all of a sudden his heart pounded a little harder in his chest. Or maybe it was just because he'd never seen James look so sad…so vulnerable…so lost.


James glanced up from under the fringe of his dark hair, his blue eyes rimmed with red, like he'd been crying. It tore at Taylor to think of how much James must be beating himself up over the whole situation. It was hard enough to come out as it was, but James had basically done it in front of the whole school.


Before he even realized it, Taylor rushed toward James. His friend let out a soft sob as he wrapped his arms around Taylor in a hug. There was a bit of pain, since his ribs were still tender, but Taylor didn't care. He enjoyed being in James's warm embrace and that was all that mattered.


"I'm so sorry," James whispered.


"It's okay. I still love you."


As they continued to hold each other, Taylor realized that James needed the hug just as much if not more than he did. So, he just stood there and let James take in the comfort. It was several moments before James pulled away.


"Are we okay now?" James asked as he shuffled his feet.


"Of course we are."


I am finally getting caught up from RT. While it was a blast I need to get back to work and focus on the rest of the year. I have a lot of projects coming up and I can't wait to share them with you. One of them has me so excited that I can't stop jumping up and down.
The first announcement is a good news/bad news kind of thing. The next Haven Coffee Shop book won't be out until May 15th. The reason behind the delay is I had to shift my release schedule around to make room for my new M/M series. It will be called the Wayne County Wolves and is a spin-off from the Lost Shifter books that will focus on Chris's pack. The first book will come out on the 15th and will be titled, Ervin's Dilemma.

I have also set a tentative release schedule for the upcoming months:

May 1-Little Brat LostMay 15-Left In The Darkness-Haven Coffee House
May 15- Ervin's Dilemma-Wayne County Wolves
June 1-Bagged and Tagged-EMS-Heat
June 15-North's Complication (Lost Shifter)
July 1-Untitled-Blue Line Hockey
July 15-Untitled-Haven Coffee House
July 15-Untitled-Wayne County Wolves


Also, don't forget to check out my latest release Colby and the Little Wolf. Until next time, by-eeeeeee

Sometimes the dark feels safer than the light.
Being a gay teen is hard enough, but when Christian's strict father is transferred to a different city and Christian has to go to a new school, he discovers how much worse things can get. Fortunately, before he sinks into depression, Christian finds a new group of friends, who are also gay. Christian soon learns that his friends have their own problems, from desperately seeking attention to abusive family members.
This is the first book in an exciting new series that follows the high and lows of Christian and his friends through their senior year as they seek acceptance and love while dealing with hostility and homophobia. Will all of them survive to see graduation…or will they lose somebody along the way?
Excerpt:
Devlin drained the rest of his coffee and looked out the window. "It's a really nice day out there."
Giving a knowing smile, Andy agreed, "Yeah, it would be a shame to spend it in here all cooped up."
Taylor sighed. "I'll go put the top down."
"Is blondie going with us?" Devlin waggled his eyebrows.
"Will you knock it off with the nicknames?" Christian grumbled, still not knowing if he hated Devlin or was just annoyed with his remarks.
"I should probably just go home," James said.
Devlin gave him a friendly punch on the shoulder. "If anybody sees us, you can just say that my mom was making you tag along with me again to make sure I was being a good boy. Plus, even if they did spot you, I seriously doubt that any of your buddies would fess up to hanging out in this part of town."
Christian silently had to agree with Devlin's statement. Going by the number of rainbow flags and gay clubs that were lining the streets, it was definitely the LGBT friendly district.
"Fine, I'll go," James sighed.
That settled it for Christian. He'd do anything to spend more time with the sexy jock. "I'm coming, too."
Devlin gave him a probing stare. "How did I know that was going to be your response?"
"What exactly are we going to do?" Christian asked.
He realized that should have been his first question. While they all seemed like okay guys, he'd just met them. For all he knew they could be serial killers or something. Although, he didn't see Taylor as the ax-wielding type. Devlin, on the other hand, was a whole different story.
"We're just going to drive up and down the street," Taylor said.
"I know it sounds boring, but it's actually kind of fun to people watch and stuff," James added, his warm voice seeming to dance over Christian's skin.
Taylor put his cup in a nearby tub and ran outside to put the top down. As they were all walking out, Devlin leaned down and whispered in Christian's ear, "I wouldn't waste my time with him. He's never going to come out."
Christian stiffened, watching as the rest of the group left the building. "I don't know what you're talking about."
Devlin gave a rich chuckle. "You're a really crappy liar. Look, you seem like a nice enough guy, in a Mary Sue kind of way. I'm just trying to save you some heartbreak."
Angry, both because Devlin had seen right through him and at the Mary Sue reference, Christian glared at Devlin. "I don't need you to save me from anything."
Devlin reached out and gently ran his knuckles down Christian's cheek. "You have no idea how innocent you look, with those pretty blue eyes and blond hair of yours."
Too shocked by Devlin's action, Christian froze, unable to say anything.
"I'll bet you haven't even been kissed yet?" Devlin continued.
What in the hell? Was the jerk a mind reader or something? A fresh surge of anger went through Christian and he batted Devlin's hand away. "You don't know anything about me, so you can stop the act."
He expected Devlin to come back with another scathing comment, but when Devlin just turned and walked outside, Christian was once again frozen with shock. The only thing he could really feel was the burning sensation left by Devlin's fingers. It was all Christian could do not to reach up and touch the affected skin.
Letting out a growl of frustration, he made a mental note not to let anything Devlin said affect him anymore. The guy was a jerk pure and simple. 
Available now at eXtasy Books!
Charlie isn't sure if he wants to strangle Dakota, or kiss him. One thing is certain, though, the medic has gotten under Charlie's skin, and there's no turning back.
Newbie paramedic Dakota knows that the other EMS workers like to call him by his nickname, Status Dramaticus. But, it's not his fault, honestly. Okay, so maybe he got into a huge, overblown breakup with one of his boyfriends while they were on the job. And maybe he'd crashed the rig once or twice or...so, but that could have happened to anybody. The exploding oxygen tank incident was another innocent mistake, too, so why do his co-workers keep hassling him? All Dakota wants to do is make a living and a new life for himself in Flint.
When Charlie is transferred to the Flint Police Department, he's ready for a change of scenery. While he liked his old city, he was ready to leave all the drama from his family and exes behind. So when he finds himself strangely fascinated by the most dramatic guy in all of Flint, Charlie is both annoyed and at a loss.
Then, Dakota finds himself in trouble and Charlie knows he has no choice but to help. Will they survive long enough to find true love, or will the drama meet a sad, sudden end? 

Excerpt:
Charlie let out a sigh as he pinched the bridge of his nose. "Have you been drinking or something?"
"Of course not. It's much too early for that."
"Then why were you swerving all over the road?"
"The Jonas Brothers made me do it."
Charlie slowly lowered his hand and glared. "Did you just accuse a boy band of making you hit a deer?"
Dakota let out a gasp. "Shoot! I forgot about the deer!"
He ran off to the woods that were on the opposite side of the car. 
"What in the hell are you doing?" Charlie asked.
"I have to find the deer. I may be able to still save it."
"Seeing as how there is a piece of it embedded in your front bumper I don't think that's going to happen."
Dakota glanced back, wincing when he saw the bloody, hunk of flesh hanging from his car. Well, that was a bit gross.
"I can still save it," Dakota insisted.
He spotted the deer and ran up to it. Kneeling down, he put his head to the animal's chest, his heart sinking when he detected no signs of life. He still didn't allow that to deter him, though. Running back to his car, he opened the door and began to rummage around his glove box.
"What are you doing now?" Charlie demanded.
"I'm looking for my CPR mask," Dakota replied, not looking up from his task.
"Why do you need that?"
Dakota paused long enough to shoot off a duh look. "Because there is no way I'm going to do mouth-to-mouth with a deer without some kind of barrier."
"You're going to try to resuscitate the deer?"
"Of course I am. It's my fault he's dead."
Dakota accidently pulled out a bottle of lube, his face burning with embarrassment. He gave a tiny smile and an oopsie before tossing it into the back seat.
"I thought you said it was The Jonas Brothers fault," Charlie said. "Are you sure you haven't been drinking?"
Having found the mask, Dakota straightened. "No, I already told you, it's much too early. It's not like I'm my Aunt Clair or something. Because, I don't care what she says, a Bloody Mary or a Mimosa  still has alcohol in them, so they don't belong on the breakfast table."
Charlie walked up to the deer and held its head. "You broke its neck, so, no amount of CPR is going to bring it back."
For some reason, that announcement was the icing on his sucky day cake, and Dakota's heart sank. Leaning against the car, he let out a sigh. "Well, shit."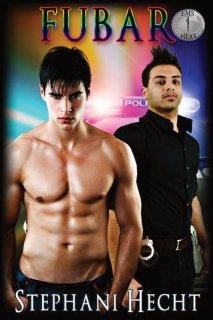 Available now at eXtasy Books!
Sometimes the biggest smiles hide the biggest heartbreak.
Although Ben acts like he lives to be the center of the party, nothing could be further from the truth. Insecure and feeling like a failure because he became a nurse instead of a doctor like his grandfather, Ben constantly fights depression. One night he goes out to a seedy bar to drink away his woes, only to become the victim of an assault. Luck is finally with him, however, because a handsome stranger intervenes and saves Ben.


Danny loves his job as a cop for the city of Pontiac…or at least he used to. Now the never ending politics and budget cuts make him wonder if he should move somewhere else. After he saves Ben, Danny finds all kinds of reasons to stay. But every time he tries to get closer to Ben, the nurse pulls back. Will Danny ever discover why Ben is running away? And if he does, will that reason bring them closer or keep them apart?

Excerpt:


Glancing up, Danny gave Ben a smile so sexy that Ben had to bite back a groan as a wave of desire slammed into him. Now how fucked up was that? Here Ben stood, head pounding, hung over and still wearing the stink from the day before, but he was lusting over a virtual stranger. If his friend Ricky ever found out about this, he'd rib Ben for the rest of their lives.


"Hi?" Ben hedged, for lack of anything better to say.


"Hey, how are you feeling this morning?"


"My head hurts, but after how much I drank last night, it's not anything I don't deserve."


Danny stood and opened the fridge, as if he'd been living at the place all his life. Taking out a bottle of water, he passed it over. "Here, drink this. You need to get rehydrated."


Since Ben knew Danny was right, he took the offering and sat down. Twisting off the cap, he took a deep drink.


"You may want to take it easy until you see how your stomach is going to be feeling," Danny advised.


"I never throw up the night after drinking. I just get a massive headache."


Cocking a brow, Danny asked, "So you drink a lot?"


Realizing how bad his own comment had made him sound, embarrassment flooded Ben. "No, I hardly drink at all. In fact, I think I usually just go home or hang out with my friends. I've only been to Rocky's twice in my entire life."


"I know you're not a regular there," Danny assured Ben.


"How?"


"Ever since the rash of gay bashings has been going on, I've been making a habit of keeping an eye on the place. I've never seen you there before." Giving Ben a heated once over, Danny added, "Believe me, there is no way in hell I would have missed seeing you."


A shiver went through Ben as he finally asked the one question that had been nagging him the most, "Where did you sleep last night?"


"On the couch."


"Oh," Ben replied, surprised at how much that revelation disappointed him. "Is it because you think I am…well, you know…a slut? Because I'm not. I know you saw me hooking up last night, but I usually don't do that. I swear it. Not that I'm a virgin or anything. I just don't usually sleep with just anybody…but you would be…"


Ben trailed off, clamping his lips shut as he realized he'd been rambling on. Something he never usually did. For once, though, he couldn't help himself. He had the burning desire for Danny to know that Ben wasn't some kind of party boy who bed-hopped like a horny bunny on Viagra.


"I slept on the couch because I'm not the type to take advantage of somebody," Danny gently informed him, then added, "but that doesn't mean that once you feel better I won't take you in there and fuck you into the mattress."


Ben sputtered on the large drink of water he'd just drank. Coughing a few times, he finally managed to get out, "I feel much better. I promise."


Okay, maybe begging wasn't the best way to show off his un-sluttiness, but he wanted Danny—badly. More so than any other guy Ben had ever met.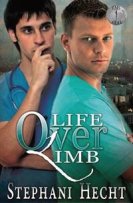 Available now at eXtasy Books!
Blurb: 
After a patient tragically dies while under his care, mobile trauma nurse Tanner withdraws into himself. No longer working out in the field, he's stuck on the midnight shift at St. Anthony's Hospital and with each passing day, he sinks deeper into depression. 
Ricky loves his job as a radiology tech. While he enjoys working with patients, the highlight of his day used to be when Tanner would bring a patient into the hospital. Although the nurse's flirting was sometimes over the top, Ricky found himself growing attracted to the man. So when he learns that Tanner has taken a full-time job at the hospital, Ricky is excited…until he realizes that Tanner is a shell of the man he used to be. Ricky vows that no matter what he has to do, he will bring Tanner out of his depression. Will Ricky be able to make Tanner want to embrace life again? Or will Ricky lose the nurse to his own inner demons?      
Excerpt:   
After the rest of the kids filed out, Ricky started to clean up the mess so he could make them a decent breakfast. 
"Why don't you rest and let me do that?" Tanner offered. 
Ricky knelt down and swiped up a bit of the juice-milk combo that had been missed. He straightened and tossed the paper towels into the trash. "You don't need to bother. I ate on the drive home, remember? I'm feeling much better." 
 In truth, Ricky still felt a bit shaky and tired, but he'd die before he admitted it. He already looked dorky enough as it was without adding more to it. A bit of a jam ended up on his scrub top and he took it off, regretting it immediately when he realized he'd worn a 
Doctor Who
 shirt underneath. It even had a picture of one of 
The Daleks
 on it with the words 
Exterminate!
He glanced down at it, heat covering his cheeks. "Can you not tell Ben about this? He loves to ride me for loving this show."  "Why? I happened to love 
The Doctor
." Tanner started to help clear the remaining mess on the table. 
Relief flooded Ricky and he found himself falling just a little bit harder for the nurse.  
"Ben worries that I don't get out enough," Ricky confessed.  
"Trust me, the club and bar scene are really overrated." Tanner moved closer and ran a finger down Ricky's chest. "Personally, I'd rather stay in and watch TV." 
 "Really? Because if you want, we could come back after we drop off the kids…what I mean is if you're not busy or….hell, you may not even be interested, and if you're not, that's okay. It would suck, but I won't get upset… Not that I really don't want—" 
Tanner cut him off with a soft but intense kiss that demanded Ricky give it his full attention. Something he gladly did and then some. Letting out a short gasp, he brought his hands up and grabbed Tanner's shoulders, wanting to get even closer to the man. 
Ricky parted his lips, allowing Tanner to slide his tongue in his mouth. Desire punched through Ricky at the warm, spicy taste of Tanner. Each stroke of the man's tongue seemed to go directly to Ricky's cock, making him so hard and needy that he let out a couple of whimpers. 
Tanner broke the kiss, but didn't step back. Gazing down, he gently ran the pad of his thumb over Ricky's bottom lip. Feeling a bit bold, Ricky darted his tongue out so he could lick the man's skin.  
"You taste so good," Ricky whispered. 
"Not nearly as good as you do," Tanner whispered back, before going in for another kiss.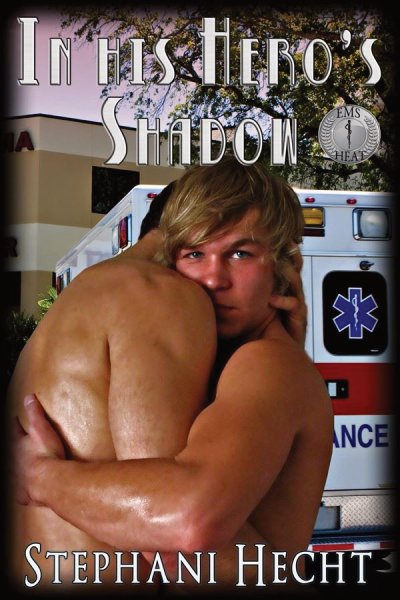 Available tomorrow at eXtasy Books! 
Blurb:
In all the years they've know each other, trauma nurse Chauncey and paramedic Brody have only ever agreed on one thing: their mutual hatred for one another, which only seems to grow with each exchange they have. While they may have to work together, and share many mutual friends, they couldn't be more different. Brody see Chauncey as nothing more than a bossy jerk, whereas Chauncey thinks Brody is a cocky brat who needs a good punch in the nose. What neither one of them is willing to admit is that they share a dirty little secret – a mutual attraction that burns almost as deep as their animosity.
One night they lose control and give in to their passion. When they wake up in each others' arms, they have to face one of the biggest decisions of their lives: do they give love a chance, or are their differences just too big to overcome?
Excerpt:
Brody tossed down his clipboard and stormed out of the room, fully aware that he'd left the last vestiges of his self-respect behind him. He rushed outside and over to his rig. Taking refuge in the space between the side of the ambulance and the wall of the bay, he finally stopped to catch his breath. Leaning his back against the rig, he fought to get himself under control.
How could he have been so stupid? After all the times Chauncey made it clear that he couldn't stand him, Brody had still foolishly allowed himself to believe that there could be anything between them. Brody should have remembered that they were from two different worlds and that they'd never be able to mix.
Sure, it happened with Kiefer and his boyfriend, but that had been a onetime thing. An anomaly that would never happen again. In other words, a fairy tale that wasn't going to be repeated. Especially for somebody like him.
He looked down at his scuffed work boots as he fought to get a grip on his emotions. Kiefer would be coming out to join him soon and the last thing Brody wanted was to have to deal with more questions.
"What in the hell was that all about?" Chauncey demanded as he rounded the ambulance.
Brody jumped in shock, then flushed as he realized that was the second time he'd done the scared kitten stunt in less than a half hour. Recovering, he shoved his hands in his pocket, then casually kicked at a pebble.
"I'd tell you, but then you'd probably go blab it all over Pontiac, you big, fat tattle tale."
Chauncey stormed over, not stopping until they were inches apart and facing each other. That still didn't seem to be enough for the nurse. He braced his hands on either side of Brody's head and leaned in until their noses were almost touching.
"I didn't say a word to Tanner," Chauncey growled.
"Then why was he giving me the whole I-know-what-you've-been-doing look?"
"Because with the way you usually act, he thinks he does."
Outraged, Brody tried to shove Chauncey away, only to find the nurse wouldn't budge. Brody silently cursed fate for giving him such a scrawny build as he huffed in irritation.
"Are you calling me a slut?"
"You told me yourself that up until a few months ago that you were," Chauncey pointed out.
"Are you going to use everything I said last night against me?"
After the way he'd opened himself up to Chauncey it would destroy him if the man turned on him that way. Brody had shared things with him that he'd never told another living soul.
Chauncey's expression grew tender as he cupped Brody's face. 
"Babe, I would never do that to you."
"Why should I believe you? I know you can't stand me."
"If I couldn't stand you, I wouldn't be out here now, trying to make you feel better. Do you honestly think I'd do that unless I cared for you?"
Brody shook his head. "I don't know what to think."
"Then don't think." Chauncey leaned down and lightly brushed their lips together. "Just feel."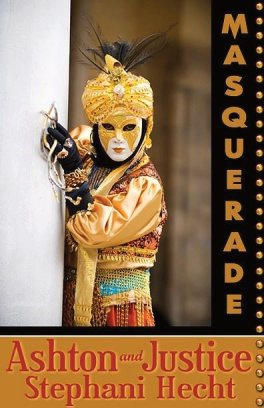 As some of you may already know, Cody is going in for surgery tomorrow. He suffers from
Pectus Carinatum
, which is better known as pigeon chest.The entire procedure is expected to take over three hours, and they anticipate that he'll be in the hospital for the following three to four days. Since I'm a very overprotective mother, I'm going to stay with him the entire time. Even though he's going to be eighteen next month, I just can't leave my baby overnight.
Because of all this, I've had to change around my release schedule a bit. While I will be taking my computer with me, I just don't know how much work I'll be able to get done. So, I won't be having an August 1st release with eXtasy. Don't despair, however, on the 15th the next EMS Heat book will be coming out. Plus, I have two other releases in August. Ash Swan, my joint release with Amber Kell is  slated to come out around August 3rd-ish and on August 7th, Ashton and Justice is coming out at Amber Allure.
As soon as I can, I promise to post another update and let you all know how the surgery went. Hopefully the hospital has internet.  Otherwise, I'll be lost without my daily blog fix.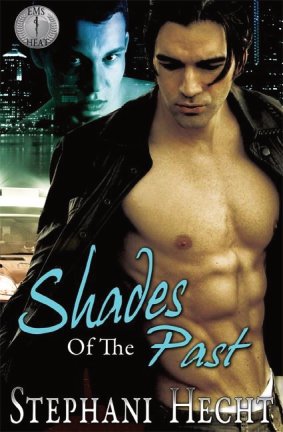 All paramedics know how dangerous their job can be. Kiefer just never expected to experience that truth so early in his career when he lost his cousin and job partner to a tragic accident. Now floundering in both life and his role as a paramedic, Kiefer is in jeopardy of losing everything he worked so hard for. In all his years as a Pontiac City Fireman, Ray's seen a lot of hurt. Nothing affected him more than the day he found Kiefer, emotionally shattered and near catatonic. Ever since then, Ray hasn't been able to get the paramedic out of his mind. When he finds out that Kiefer is making a cross-country trip to return some items to his deceased cousin's mother, Ray jumps at the chance to go along.  What Ray doesn't expect is to fall for the medic. Will he be able to help Kiefer heal enough to give them a chance or will Ray suffer his own heartbreak?
Excerpt
Kiefer looked sad again.
As soon as Ray walked out of the smoke-filled house, his gaze had begun to search for the thin paramedic. Ray had heard the call from dispatch, saying they were sending a rig to check out the inhabitants of the home. He'd also heard the number of said ambulance…625.
For the past five months, those three numbers had been burned into

Ray's brain. Not because he had a special affinity for that particular rig, or because he'd decided they were his new Powerball lottery combination either. No, it all had to do with one certain medic assigned to that ambulance.
Kiefer.
Ray's gaze finally found and locked in on the medic. Even under the crappy illumination of the flashing sirens and weak streetlamps, Kiefer looked perfect. So much so that Ray's breath hitched a bit.
Kiefer stood at the back of his rig. The doors were open and a small girl sat on the edge, her bare feet dangling in the air. Her tear-streaked face turned up into the medic's direction as a tiny smile covered her face.
The medic wore a heavy, blue raincoat over his usual dark navy uniform. Even though the rain no longer fell in a heavy torrent, drops of water still clung to Kiefer's dark hair. He'd allowed the front to grow a bit longer so a lock fell over his deep, blue eyes. Although a smile graced his young face, it never reached his troubled gaze. Not that Ray expected it, not after everything that'd happened to the guy.
One minute. That's how long it'd taken for Kiefer's life to become forever changed. Sixty seconds of terror and the man's life had gone into the crapper. The worst part is, while Ray wanted to help the kid out, he'd quickly found out there was squat he could do.
After he took off some of his heavier equipment, Ray grabbed a teddy bear from his fire truck and made his way over to the ambulance. With each step closer he took to Kiefer, Ray's heart pounded a bit harder and his stomach clenched nervously.
Damn, he really needed to get a grip. Kiefer never looked at him as anything other than a friend and here Ray was nearly tripping over himself—all from the prospect of being able to have Kiefer's attention, if just for a moment. It was crazy because even if Kiefer showed a spark of interest, the kid wasn't emotionally ready to start any kind of relationship.
Try telling that to Ray's heart though, because it'd long ago given itself up to Kiefer.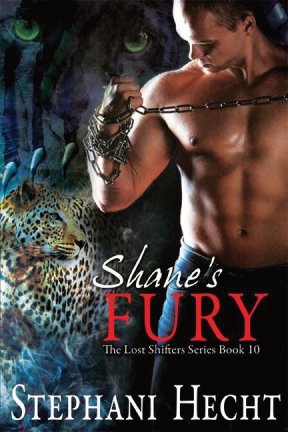 I've been exchanging emails with the EIC of eXtasy Books and I'm excited to announce some updates and changes to my release schedule. You've probably noticed the shiny new cover for my next Lost Shifter book and wondered why I have it so soon. That's because Shane's Fury will be released a month early! So now it's coming out March 15th. I'll also be spacing the Drone Series out a bit since that series only has a few more books left in it. To fill the void I'll be writing books about some of the secondary characters from Blast From The Past and Out Of Balance. This new series will be call Friends to Lovers and the first book will be titled Bylines and Snapshots. In the meantime, I'll be working on the next book from the Archangel Series, but that book will likely be released at eXtasy's sister site, Divine Destinies. Have no fear, though, the stories will still be gritty and have the same twisted sense of humor in them. So here is my current release schedule:
March 1st-Between the Pipes-Blue Line Hockey Series
March 15th-Shane's Fury-Lost Shifter Series
April 1st-Three Alarm Fire-EMS Heat Series
April 15th-Bylines and Snapshots-Friends to Lovers Series
May 1st-Cup Check-Blue line Hockey Series
May 15th-Lost Shifter Book
June 1st-EMS Heat Book
June 15th-Vengeance Paid in Blood-Drone Vampire Series
July 1st-Blue Line Hockey Book
July 15th-Lost Shifter Book
August 1st-EMS Heat Book
August 15th-Friends to Lovers Series
P.S. I received an email titled "From a Reader"  and before I could respond to it, I blew it an lost the message. So if you sent me this email, please don't think I'm ignoring you. I treasure each and every email, letter and message I get from my readers. 
/