Shopping Cart
Your Cart is Empty
There was an error with PayPal
Click here to try again
Thank you for your business!
You should be receiving an order confirmation from Paypal shortly.
Exit Shopping Cart
A little nice and a lot of naughty
The Sensual World of Stephani Hecht
I only have a few moments, but I wanted to give you all an update and let you know about some future releases. The biggest and most exciting news is that my sister and I co-authored a book! I am so happy and pleased to be sharing this experience with her. Not only is she my best friend, but she is my strongest supporters.


So, this is what I have in the works.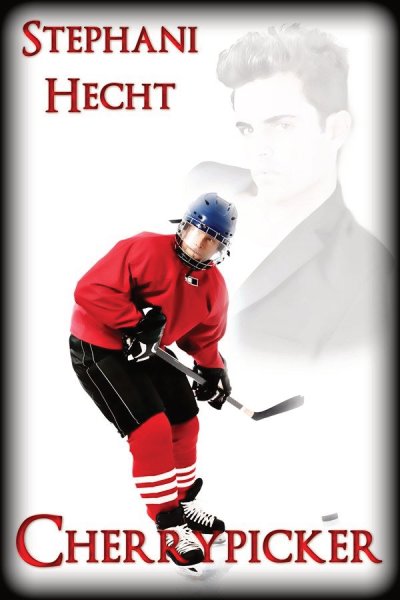 July 1st-Cherrypicker-Blue Line Hockey Series

Sometimes it doesn't matter how fast you skate, pain will still find a way to get you.
Derry Cronwell has only wanted two things in life, to be able to play professional hockey and the freedom to make his own choices in life. When he finally manages to land a spot on the Hawks' farm team, he hopes to finally have both of his dreams come true. There are only a couple of problems. First, Derry's brother, Pat is the captain of the Cougars—the Hawks' biggest rivals—Second, Derry is terrified that his deepest secret will finally get out—that he's gay and has a massive crush on Hawk's defensive man, Fallon.
Fallon and the Cougars have a grudge that goes back for years, so the last thing he wants is one of their bratty little brothers on his team. But as he gets to know Derry, Fallon finds himself drawn to the timid offense man. Then Fallon finds out just how bad Derry's private life is, and he knows he will do anything to help the other man. Will Fallon be able to rescue Derry from all his demons?
When Reed first hears about the new reality series that will be featured on the biggest LGBTQ network, he knows it will the answer to all his problems. Not only does it seem tailored made for his survivalist skills, but the prize money will help him finally open the business of his dreams. But, dreams and reality are often very differed, a fact when he finds out that his partner will be non-other than Baxter, the only man who Reed ever loved. Reed also was the only one who broke Reed's heart.


As the pair race other teams across the country, they face many adventures and obstacles. The biggest challenge will be whether or not they can stop fighting long enough to reach the finish line. Will they fail, just like before, or will they end  up winning much more that a measly check?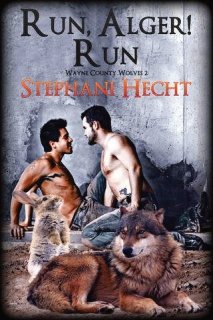 July 15th-Run, Alger! Run-Book Two of the Wayne County Wolves Series
Yes! That's a rabbit that you see on the cover. But, really can you think of a better mate for somebody as dark, dangerous and handsome as Nico? And not just any Rabbit shifter, either, this one is being hunted down by the rest of the shifter society and it's up to Nico to keep Alger safe. All the while, avoiding to temptation to eat him--in more ways than one.

Available now at eXtasy Books!
It's the quiet ones who are the most dangerous. 
Houston is used to being the official wallflower of Flint's EMS community. Not only has he grown up that way, because he was always so soft-spoken, but he was usually too busy cleaning up his twin's messes to have time to worry about anything else. Then, when his twin falls in love, Houston finds himself alone and floundering as he tries to adjust to all the changes.


Born and raised in Flint, Rich knows how hard life can be. When he joins the police force, he becomes even more jaded. The last thing he expects is to find himself attracted to is one of the biggest brats in the city. Sure, most people think Houston is meek and quiet, but they've never seen the real side of the medic like Rich has.


Then Houston makes the mistake of pissing off the most dangerous criminal in Flint and Rich finds himself rushing to the rescue. Will Rich be in time to save Houston, or will they both end up tagged and bagged?


Blurb:


Since her driveway was full, he had to park in the street. Even at that distance and with the rain, he could still hear the noise from the house. There was loud music, cat-calls, and some whistles. Most telling of all were the screams of, "Come on, Houston, shake it baby!"


Rich braced himself before he opened the door and let himself in. He walked into the living room and burst out laughing.


Houston had taken cover in one corner of the living room. His brown hair sported several cowlicks, most of which looked as if they were made by somebody pulling on it. His hands were cuffed in front of him, but he still had his cell clutched in his fingers. Almost as if was his only lifeline.


He stood slightly, and Rich could see the guy's red shirt was torn and stretched at the collar, and the fly of his jeans were undone. The funniest thing of all was the fact that Houston only wore one battered tennis shoe. The other foot was clad only in a sock that was halfway off.


Haley spotted Rich and lifted up a cup in greeting. "Rich! Thank God you're here. We have a naughty boy who won't cooperate."


"Yeah, spank him, officer," another voice called.


Houston took a step toward Rich, only to pull back when one of the ladies grabbed his pants and tried to pull them down.


"How many times do I have to tell you? I am not a stripper," Houston shouted as he jumped back.


"Then why did you come to a bachelorette party with nothing but your cute ass and a set of handcuffs?" somebody yelled.


"Because Haley said she wanted me to give you guys a magic show." Houston used his cuffed hands to bat away a few of the more touchy gals.


Rich gave Haley a really? Look. "Tell me you did not trick him into coming here?"


She grinned and gave a shrug. "It was so easy to do, too. He's way too trusting."


"How did that become a character flaw?" Houston demanded.


"The second you found yourself cuffed and at the mercy of a house full of woman," Rich replied.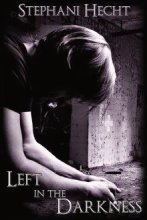 Available now at Divine Destinies!
Whoever said that things need to get worse before they could get better probably had no idea just how bad worse really is. 
While mostly physically healed from a gay bashing that almost left him dead, Taylor is still an emotional mess. Not only does he have to deal with the fact that his own brother was one of the attackers, but Taylor has been disowned by his father as well. The only bright spot in Taylor's life is his small group of friends, but even they have their own issues. Christian is now angry all the time. James has to deal with his own homophobic father. Devlin is wondering if he'll ever be able to measure up to others' expectations. Worst of all, Andy seems to be walking down a path that will only lead to his destruction. Can the Haven House Coffee Boys overcome all their obstacles? Or will the darkness overcome them? 
Blurb:


As they walked inside, Taylor couldn't help but notice the number of conversations that stopped as they passed. It made him feel awkward and embarrassed at the same time.


"I feel like I'm wearing a sign that says victim on it," Taylor grumbled.


Devlin came rushing over and put an arm around Christian's shoulders. "Just flip them off. That's what I would do."


Taylor smiled, happy to see his friend. "You would flip off the Pope."


"Only if he ticked me off."


Devlin tilted head down and playfully nibbled on Christian's neck.


"Gah." Taylor pretended to cover his eyes. "I don't know what's stranger, seeing you in a good mood or the fact that you two are actually a couple."


"I say both of them are disgusting," Andy said as he came over and started walking on the other side of Taylor.


Taylor realized they'd been waiting for him to arrive, and they'd made sure to be there to walk in with him. It made him love his friends all the more. Then they turned the corner, and Taylor spotted somebody waiting by his locker.


"James," Taylor breathed.


The stress of having to face his classmates must have gotten to Taylor because all of a sudden his heart pounded a little harder in his chest. Or maybe it was just because he'd never seen James look so sad…so vulnerable…so lost.


James glanced up from under the fringe of his dark hair, his blue eyes rimmed with red, like he'd been crying. It tore at Taylor to think of how much James must be beating himself up over the whole situation. It was hard enough to come out as it was, but James had basically done it in front of the whole school.


Before he even realized it, Taylor rushed toward James. His friend let out a soft sob as he wrapped his arms around Taylor in a hug. There was a bit of pain, since his ribs were still tender, but Taylor didn't care. He enjoyed being in James's warm embrace and that was all that mattered.


"I'm so sorry," James whispered.


"It's okay. I still love you."


As they continued to hold each other, Taylor realized that James needed the hug just as much if not more than he did. So, he just stood there and let James take in the comfort. It was several moments before James pulled away.


"Are we okay now?" James asked as he shuffled his feet.


"Of course we are."


Quick Announcement: Ervin's Dilemma will be out later today. However, due to events beyond my control the next Coffee Shop Boys book has been moved back to June 1st. I'm so, so sorry. I double, triple pinkie promise to post a new Chronicles of Shane blog post this week to make it up to you.  
I am finally getting caught up from RT. While it was a blast I need to get back to work and focus on the rest of the year. I have a lot of projects coming up and I can't wait to share them with you. One of them has me so excited that I can't stop jumping up and down.
The first announcement is a good news/bad news kind of thing. The next Haven Coffee Shop book won't be out until May 15th. The reason behind the delay is I had to shift my release schedule around to make room for my new M/M series. It will be called the Wayne County Wolves and is a spin-off from the Lost Shifter books that will focus on Chris's pack. The first book will come out on the 15th and will be titled, Ervin's Dilemma.

I have also set a tentative release schedule for the upcoming months:

May 1-Little Brat LostMay 15-Left In The Darkness-Haven Coffee House
May 15- Ervin's Dilemma-Wayne County Wolves
June 1-Bagged and Tagged-EMS-Heat
June 15-North's Complication (Lost Shifter)
July 1-Untitled-Blue Line Hockey
July 15-Untitled-Haven Coffee House
July 15-Untitled-Wayne County Wolves


Also, don't forget to check out my latest release Colby and the Little Wolf. Until next time, by-eeeeeee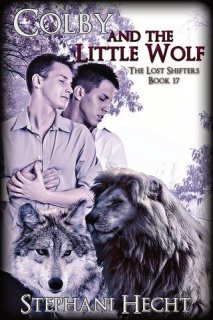 I have good news and bad news. The bad is that Colby and the Little Wolf's release date has been pushed back some. I really wanted to have it ready for you guys by the first, but the boys weren't cooperating with me and I needed some more time with them. The good news is that they will be out on the fifteenth, so the wait won't be long! So, I hope you forgive me. I just wanted to make sure you guys got the best book possible, because I think that's what my readers deserve.
I promise as soon as I can, I will post an excerpt for you guys. I'll try to put up a new installment of the Chronicles of Shane, too.
Sorry I have been remiss in posting and responding to comments. I am also way behind on emails. I promise I love you all and will get back to you soon. It's just been a hella couple of weeks. I do want to thank everybody who came forward on FB and stood up for me when I had a family member attack both me and Cody. I guess sometimes bigotry is thicker than blood. I'll admit that was a bitter pill for me to choke on, but thanks to all of you I was able to get through it.
So, let me get to the good stuff! I had a new release and I'm just now getting around to posting about it. It's the next book in the Blue Line Hockey Series and it's available now
 at eXtasy Books!
Sometimes love really can conquer all
Blurb:
While growing up, Zimon always lived in his older brother's shadow. While his sibling went on to join the military and came back a war hero, things grew even worse as Zimon's life spiraled out of control, and he found himself in a dark place where he came close to losing his life.


When Zimon's brother fell in love, all the rules changed in their once nice, neat life, and Zimon finds himself in the role of supporting his brother in his newest dream, opening and running the biggest hockey rink in the metro Detroit area. While Zimon had never envisioned his future being the manager at the front service desk of a rink, it beats working as a shot-boy at the gay club, so he jumps at the chance for the new job. Bryce never imagined that, while at the height of his NHL career, he'd find himself becoming part owner of a rundown hockey rink. Yet that's exactly what happens when a group of his friends get it in their crazy heads to start the new business. One day when he's in town, he decides to check the place out. When he clashes with the bratty, yet cute, man running the front desk, Bryce is both annoyed and intrigued.


Will Zimon and Bryce ever be able to get over their differences? Or will the final buzzer sound before they find a way to happiness?   
Excerpt:


Damn it! The last thing Bryce had ever expected to find when he came to visit his old friend, Aldrich,  was the most annoying, fuckable brat in the world instead.


There was no denying it, though, because there stood said brat on the other side of the counter wearing a face that was so annoying that it was cute. Deciding to see just how angry he could make Zimon, Bryce upped the ante a bit.


"Really? From what I heard, you sleep with just about anybody."


Zimon hissed at him…actually hissed. Like some sort of cat who had its hackles up. "I made a personal vow to never screw jerks, so that leaves you high and dry. Besides, since when have you been gay? All the papers show pictures of you and your girlfriend."


It was true that Bryce had made sure that there were plenty of pictures of him and Jennifer out there. What most people didn't know was that Jennifer was his best friend and nothing more. She went out and played the role as his girlfriend as a favor to him. While the Cantons and some of their friends may have no problem being out and proud, Bryce didn't know if he'd ever be able to take that big of a risk. He had a lot of endorsement deals and he knew without a doubt they'd dry up if it were to come to light that he was gay.


"Maybe I just want to have some fun," Bryce suggested.


Zimon rolled his adorable soft-blue eyes. "God, I hate it when the closet cases come on to me. I have one rule in life…"


"Just one?"


"I never do guys who still claim to be into girls."


"Why is that?"


"It causes too much drama."


"Funny, you strike me as the type who loves to swim neck-deep in drama."


Zimon shot him a look that was probably meant to be menacing, but only came off like a puppy growling to warn somebody away from its bone. "Do you need anything? I was about to close up, and since I do have to open up early, I would like to get home, so I can at least get a few hours of sleep."


"I just want to take a quick look around the place."


"Now?"


"Sure, why not? After all, I did dump a ton of money into this rink, so, it's only right I get to see my investment."


Before Zimon could issue any further protests, Bryce walked around and opened the door, so he could get behind the counter.


"What are you doing?" Zimon demanded, throwing his hands up in exasperation.


"I already told you that…taking a look around."


Bryce began to move some of the paperwork around. When he heard Zimon let out a sputter and turned to see him wringing his hands, Bryce knew he'd finally found one of the punk's weak spots. Oh, oh. It looked like the office manager had a titch of OCD in him.


Purposefully messing the papers up more, Bryce asked, "Are you the only one who works back here?"


Zimon reached around him and began a feeble attempt at restoring order. "Yes, why?"


"Because, it looks like hell. How can anybody figure out what's going on?"


Anger flashed through Zimon's eyes. "I'll have you know that everything is perfectly organized. Or at least it was until you went all caveman


Sometimes the dark feels safer than the light.
Being a gay teen is hard enough, but when Christian's strict father is transferred to a different city and Christian has to go to a new school, he discovers how much worse things can get. Fortunately, before he sinks into depression, Christian finds a new group of friends, who are also gay. Christian soon learns that his friends have their own problems, from desperately seeking attention to abusive family members.
This is the first book in an exciting new series that follows the high and lows of Christian and his friends through their senior year as they seek acceptance and love while dealing with hostility and homophobia. Will all of them survive to see graduation…or will they lose somebody along the way?
Excerpt:
Devlin drained the rest of his coffee and looked out the window. "It's a really nice day out there."
Giving a knowing smile, Andy agreed, "Yeah, it would be a shame to spend it in here all cooped up."
Taylor sighed. "I'll go put the top down."
"Is blondie going with us?" Devlin waggled his eyebrows.
"Will you knock it off with the nicknames?" Christian grumbled, still not knowing if he hated Devlin or was just annoyed with his remarks.
"I should probably just go home," James said.
Devlin gave him a friendly punch on the shoulder. "If anybody sees us, you can just say that my mom was making you tag along with me again to make sure I was being a good boy. Plus, even if they did spot you, I seriously doubt that any of your buddies would fess up to hanging out in this part of town."
Christian silently had to agree with Devlin's statement. Going by the number of rainbow flags and gay clubs that were lining the streets, it was definitely the LGBT friendly district.
"Fine, I'll go," James sighed.
That settled it for Christian. He'd do anything to spend more time with the sexy jock. "I'm coming, too."
Devlin gave him a probing stare. "How did I know that was going to be your response?"
"What exactly are we going to do?" Christian asked.
He realized that should have been his first question. While they all seemed like okay guys, he'd just met them. For all he knew they could be serial killers or something. Although, he didn't see Taylor as the ax-wielding type. Devlin, on the other hand, was a whole different story.
"We're just going to drive up and down the street," Taylor said.
"I know it sounds boring, but it's actually kind of fun to people watch and stuff," James added, his warm voice seeming to dance over Christian's skin.
Taylor put his cup in a nearby tub and ran outside to put the top down. As they were all walking out, Devlin leaned down and whispered in Christian's ear, "I wouldn't waste my time with him. He's never going to come out."
Christian stiffened, watching as the rest of the group left the building. "I don't know what you're talking about."
Devlin gave a rich chuckle. "You're a really crappy liar. Look, you seem like a nice enough guy, in a Mary Sue kind of way. I'm just trying to save you some heartbreak."
Angry, both because Devlin had seen right through him and at the Mary Sue reference, Christian glared at Devlin. "I don't need you to save me from anything."
Devlin reached out and gently ran his knuckles down Christian's cheek. "You have no idea how innocent you look, with those pretty blue eyes and blond hair of yours."
Too shocked by Devlin's action, Christian froze, unable to say anything.
"I'll bet you haven't even been kissed yet?" Devlin continued.
What in the hell? Was the jerk a mind reader or something? A fresh surge of anger went through Christian and he batted Devlin's hand away. "You don't know anything about me, so you can stop the act."
He expected Devlin to come back with another scathing comment, but when Devlin just turned and walked outside, Christian was once again frozen with shock. The only thing he could really feel was the burning sensation left by Devlin's fingers. It was all Christian could do not to reach up and touch the affected skin.
Letting out a growl of frustration, he made a mental note not to let anything Devlin said affect him anymore. The guy was a jerk pure and simple. 
Available now at eXtasy Books!
Charlie isn't sure if he wants to strangle Dakota, or kiss him. One thing is certain, though, the medic has gotten under Charlie's skin, and there's no turning back.
Newbie paramedic Dakota knows that the other EMS workers like to call him by his nickname, Status Dramaticus. But, it's not his fault, honestly. Okay, so maybe he got into a huge, overblown breakup with one of his boyfriends while they were on the job. And maybe he'd crashed the rig once or twice or...so, but that could have happened to anybody. The exploding oxygen tank incident was another innocent mistake, too, so why do his co-workers keep hassling him? All Dakota wants to do is make a living and a new life for himself in Flint.
When Charlie is transferred to the Flint Police Department, he's ready for a change of scenery. While he liked his old city, he was ready to leave all the drama from his family and exes behind. So when he finds himself strangely fascinated by the most dramatic guy in all of Flint, Charlie is both annoyed and at a loss.
Then, Dakota finds himself in trouble and Charlie knows he has no choice but to help. Will they survive long enough to find true love, or will the drama meet a sad, sudden end? 

Excerpt:
Charlie let out a sigh as he pinched the bridge of his nose. "Have you been drinking or something?"
"Of course not. It's much too early for that."
"Then why were you swerving all over the road?"
"The Jonas Brothers made me do it."
Charlie slowly lowered his hand and glared. "Did you just accuse a boy band of making you hit a deer?"
Dakota let out a gasp. "Shoot! I forgot about the deer!"
He ran off to the woods that were on the opposite side of the car. 
"What in the hell are you doing?" Charlie asked.
"I have to find the deer. I may be able to still save it."
"Seeing as how there is a piece of it embedded in your front bumper I don't think that's going to happen."
Dakota glanced back, wincing when he saw the bloody, hunk of flesh hanging from his car. Well, that was a bit gross.
"I can still save it," Dakota insisted.
He spotted the deer and ran up to it. Kneeling down, he put his head to the animal's chest, his heart sinking when he detected no signs of life. He still didn't allow that to deter him, though. Running back to his car, he opened the door and began to rummage around his glove box.
"What are you doing now?" Charlie demanded.
"I'm looking for my CPR mask," Dakota replied, not looking up from his task.
"Why do you need that?"
Dakota paused long enough to shoot off a duh look. "Because there is no way I'm going to do mouth-to-mouth with a deer without some kind of barrier."
"You're going to try to resuscitate the deer?"
"Of course I am. It's my fault he's dead."
Dakota accidently pulled out a bottle of lube, his face burning with embarrassment. He gave a tiny smile and an oopsie before tossing it into the back seat.
"I thought you said it was The Jonas Brothers fault," Charlie said. "Are you sure you haven't been drinking?"
Having found the mask, Dakota straightened. "No, I already told you, it's much too early. It's not like I'm my Aunt Clair or something. Because, I don't care what she says, a Bloody Mary or a Mimosa  still has alcohol in them, so they don't belong on the breakfast table."
Charlie walked up to the deer and held its head. "You broke its neck, so, no amount of CPR is going to bring it back."
For some reason, that announcement was the icing on his sucky day cake, and Dakota's heart sank. Leaning against the car, he let out a sigh. "Well, shit."
I have been a very naughty author and fell behind. Thus, I forgot to tell you about not one, but two new releases! So without further ado, the are:
Valentines, shmalatines…just give Shane somebody to kill, or at the very least punch around a little bit. 
Shane is known for killing, maiming and causing fear. He sure as hell isn't known for being sappy or sentimental. So when Valentine's Day rolls around, he finds himself at a loss as to what to get Trevor. Shane knows that a simple box of chocolates or roses could do the trick, but not with a mate who's as great as Trevor.When Shane finds himself distracted from his task when Riley is in need of help, Shane stumbles upon the perfect solution in the last place he thought possible. Will Trevor like his gift, or is Shane going to blow what is supposed to be the most romantic day of the year? 
Note: A portion of the author's proceeds from this book will be going to the Ruth Ellis Center, a Detroit based organization aimed at helping homeless LGBT youth.  
Excerpt: 
Shane opened the door, not surprised to see Keegan in his usual place, stretched out on the battered couch in the back of Carson's office. The floor was littered with old files that contained information on other coalitions and packs. Since Keegan had a photographic memory and was the younger brother of the coalition leader, he'd been assigned to be a liaison of sorts. 
Carson let out a bored sigh as he cocked one pierced brow. "Don't tell me. Mitchell wants us to go out on another mission?" 
"No, actually I came here to talk to your mate," Shane admitted. 
Keegan jerked in surprise. Short and thin with speckled brown hair, he was normally laid back and quiet. So it probably came as a surprise to him that the coalition badass was coming to him for anything. 
Narrowing his amber eyes, Keegan said, "If you want some information on one of the other coalitions so you can go in there and kill somebody you need to find, leave. I don't deal in assassination." 
Shane wanted to point out that since he'd joined the coalition, every target he'd taken out had been on Mitchell's orders, but he kept that tidbit to himself. Keegan thought the world of his older brother. Shane didn't want to burst the little guy's bubble by telling him the ugly truth of what leading a coalition sometimes entailed. 
Shifting uncomfortably on his feet, Shane admitted, "No, it's more of a personal question." 
Setting down a file, Keegan sat up straighter. "Sure, what is it?" 
After he shot Carson a look that just dared him to make some wiseass remark, Shane said, "I don't know what to get Trevor for Valentine's Day." 
There was a snort of laughter from Carson before he said, "How about a heart full of chocolates. But this time make sure it's not an actual heart. Nobody wants to get an internal organ as an I-love-you gift." 
Keegan glared at Carson. "Be nice. Shane is coming for help, not for your snarky remarks." 
As always, Carson immediately backed down under the reprimand of his mate. While Keegan may usually be the nicest guy around, he didn't let Carson get away with being too much of an asshole. On the other hand, Keegan was also known to be fiercely protective of Carson. A trait Shane could relate to since he'd do anything for Trevor. 
Keegan tilted his head to the side thoughtfully. "I don't think chocolates would work." 
"Of course not," Shane agreed. Trevor really didn't care for that kind of candy. 
"You could always take him out to the movies," Keegan suggested. 
Shane shook his head. "The last time we went to the theater we got thrown out when Trevor got too frisky with me." That was one of the many things Shane loved about his mate. Once the lights were dimmed, Trevor was horny and ready for action. It didn't matter if they were in the privacy of their bedroom or in a crowded theater full of humans.
"It wasn't that big of a deal. We bailed you guys out of jail right away," Keegan pointed out. 
"Somehow I don't think Trevor wants to spend Valentine's Day in the Flint Jail."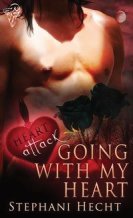 Going With My Heart-Available now at Total-E-Bound
Sometimes your past can intrude itself into your future…and even kill the chance for your 'happily ever after'. 
Four years ago, Brody thought he'd finally found his happily ever after in his best friend, Dale. All those dreams were shattered, however, when Dale left to join the Air Force, leaving behind a broken hearted Brody. 
Dale knew from the moment he left Brody that he'd made the biggest mistake of his life. Now, he's back and trying to make amends. Not only does he have to deal with his own disapproving father, but Brody isn't ready to forgive or forget. 
Will Dale manage to convince Brody that he's here to stay this time? Or will Dale be the one suffering a broken heart this time? 
Excerpt: 
Dale stared at the slightly weathered, red screen door and took a deep breath. 
Just knock. Come on, it's not that hard. All you have to do is lift your damn fist and hit it against the wood a few times. You've faced enemy gunfire, missile attacks and bunking with guys who didn't take a shower for two weeks, so this should be a piece of cake. 
Try telling that to his hammering heart, trembling hands and sweaty brow, though. Because at that moment he couldn't think of anything more terrifying than facing what may be waiting for him on the other side of that door. 
He took another deep breath...and hesitated again. 
Damn it, he hadn't come all this way just to stare at a door. 
Then he felt it—the prickling sensation that always comes when somebody is watching you. It was an instinct that all people were born with, but his four years in the military had taught him to hone that skill into a fine art. So he had no doubt—he was being stalked...but by whom? 
He glanced at the curtains of the window that looked out over the porch. Maybe the home's occupant already realised he was present and they were getting ready for battle. His unease grew when he noted the curtains remained motionless and tightly drawn together—the thick brown cloth obscuring any chance of him seeing inside, let alone allowing anybody to peek outside. 
So that meant his stalker was somewhere else. He scanned up and down the street—the very one he'd grown up on. While each house brought back some memory from the past, he didn't spot a single person. Nor did he see anybody looking out of the various windows. Just as he was about to give up and leave, a high pitched giggle from the other yard drew his attention. 
Turning his head, he groaned as he found himself face-to-face with Ayla. When Dale had lived there four years ago, she'd been the neighbourhood brat and it looked as if little had changed. Sure, she now wore her brown hair in a fashionable pixie cut, had grown several inches taller and had given up her overalls for a pair of tight jeans, but the ever-present smirk remained on her lips. 
"I knew you would be back," she declared, crossing her arms over her thin chest. Dale cocked a brow. 
"You did?" 
"Of course. There's no way you can resist Brady. You've always had the hots for him." 
It took Dale aback that even somebody as young as Ayla had figured out his true feelings for his best friend. Had he really been that obvious? 
As if reading his mind, she rolled her big, brown eyes. "Please. You guys practically drooled over each other." 
"So, does that mean everybody knows?" Dale ventured. 
He wondered if Brady had faced prejudice and hatred for their obvious attraction and a pang of guilt hit Dale over his friend having to face that alone. 
"Yes, but most people don't care. They like Brady too much to let something like that make them think less of him. In fact, he's very popular..." She drew out the last word for emphasis, a malicious gleam in her gaze. 
A bitter bite of jealousy stung Dale, even though he knew he had no right to feel it. "How popular?" 
"What do you care? You took off on him." 
Since when had Ayla become Brody's advocate? Next, she'd be coming up and kicking Dale in the shins for daring to hurt him. 
"I didn't have a choice," Dale replied through clenched teeth. Now it was she who cocked a brow and damned if she didn't do a better job of it. 
"We all have choices in life, Dale. Some of us are just too much of a chicken to make them."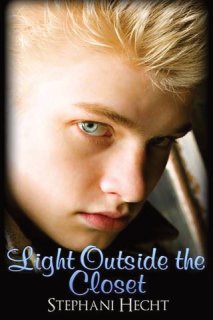 Due to circumstances out of my control, my new YA book, 
Light Outside The Closet
 has been pushed back for two weeks. I was ill and my doctor made me take a week long break. Since this is the book of my heart, I didn't want to rush it and asked my publisher for an extension, which they graciously gave me. Fear not, though, the book will be available March 1st. To tide you over, I thought that I would tease you with a brief blurb, so you give you a little taste of what to expect. Have no worries, though, Shane's Valentine's Day book will still be coming out on the4 15th ;-)
Being a gay teen is hard enough, but when Christian's strict father is transferred to a different city and Christian has to go to a new school, he discovers how much worse things can get. Fortunately, before he sinks into depression, Christian finds a new group of friends, who are also gay. Christian soon learns that his friends have their own problems, from desperately seeking attention to abusive family members.
This is the first book in an exciting new series that follows the high and lows of Christian and his friends through their senior year as they seek acceptance and love while dealing with hostility and homophobia. Will all of them survive to see graduation... or will they lose somebody along the way?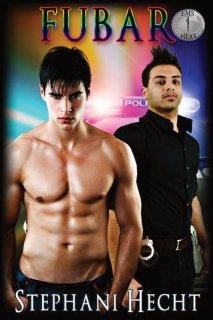 Available now at eXtasy Books!
Sometimes the biggest smiles hide the biggest heartbreak.
Although Ben acts like he lives to be the center of the party, nothing could be further from the truth. Insecure and feeling like a failure because he became a nurse instead of a doctor like his grandfather, Ben constantly fights depression. One night he goes out to a seedy bar to drink away his woes, only to become the victim of an assault. Luck is finally with him, however, because a handsome stranger intervenes and saves Ben.


Danny loves his job as a cop for the city of Pontiac…or at least he used to. Now the never ending politics and budget cuts make him wonder if he should move somewhere else. After he saves Ben, Danny finds all kinds of reasons to stay. But every time he tries to get closer to Ben, the nurse pulls back. Will Danny ever discover why Ben is running away? And if he does, will that reason bring them closer or keep them apart?

Excerpt:


Glancing up, Danny gave Ben a smile so sexy that Ben had to bite back a groan as a wave of desire slammed into him. Now how fucked up was that? Here Ben stood, head pounding, hung over and still wearing the stink from the day before, but he was lusting over a virtual stranger. If his friend Ricky ever found out about this, he'd rib Ben for the rest of their lives.


"Hi?" Ben hedged, for lack of anything better to say.


"Hey, how are you feeling this morning?"


"My head hurts, but after how much I drank last night, it's not anything I don't deserve."


Danny stood and opened the fridge, as if he'd been living at the place all his life. Taking out a bottle of water, he passed it over. "Here, drink this. You need to get rehydrated."


Since Ben knew Danny was right, he took the offering and sat down. Twisting off the cap, he took a deep drink.


"You may want to take it easy until you see how your stomach is going to be feeling," Danny advised.


"I never throw up the night after drinking. I just get a massive headache."


Cocking a brow, Danny asked, "So you drink a lot?"


Realizing how bad his own comment had made him sound, embarrassment flooded Ben. "No, I hardly drink at all. In fact, I think I usually just go home or hang out with my friends. I've only been to Rocky's twice in my entire life."


"I know you're not a regular there," Danny assured Ben.


"How?"


"Ever since the rash of gay bashings has been going on, I've been making a habit of keeping an eye on the place. I've never seen you there before." Giving Ben a heated once over, Danny added, "Believe me, there is no way in hell I would have missed seeing you."


A shiver went through Ben as he finally asked the one question that had been nagging him the most, "Where did you sleep last night?"


"On the couch."


"Oh," Ben replied, surprised at how much that revelation disappointed him. "Is it because you think I am…well, you know…a slut? Because I'm not. I know you saw me hooking up last night, but I usually don't do that. I swear it. Not that I'm a virgin or anything. I just don't usually sleep with just anybody…but you would be…"


Ben trailed off, clamping his lips shut as he realized he'd been rambling on. Something he never usually did. For once, though, he couldn't help himself. He had the burning desire for Danny to know that Ben wasn't some kind of party boy who bed-hopped like a horny bunny on Viagra.


"I slept on the couch because I'm not the type to take advantage of somebody," Danny gently informed him, then added, "but that doesn't mean that once you feel better I won't take you in there and fuck you into the mattress."


Ben sputtered on the large drink of water he'd just drank. Coughing a few times, he finally managed to get out, "I feel much better. I promise."


Okay, maybe begging wasn't the best way to show off his un-sluttiness, but he wanted Danny—badly. More so than any other guy Ben had ever met.
/