Shopping Cart
Your Cart is Empty
There was an error with PayPal
Click here to try again
Thank you for your business!
You should be receiving an order confirmation from Paypal shortly.
Exit Shopping Cart
A little nice and a lot of naughty
The Sensual World of Stephani Hecht
It's never easy dealing with relatives during the holidays, but when you mix a feline coalition with a wolf pack, things get downright hairy. And that's before adding the two missing Eagle brothers, a Lion trying to run away from home and a Hawk crankier than Scrooge or the Grinch. But coalition leader Mitchell is determined to have the best Christmas ever—even if he has to kill everybody to make them cooperate. Oh, and where is Shane and why did he leave his favorite gun behind?             


Warning: this book contains a maimed tree, lots of sappiness and way too much holiday spirit.           
 
EXCERPT:   


"Hey, Cub. Why the long face?" Carson said as he came up from behind and wrapped his arms around Keegan.  


Tilting his head up, Keegan gazed into the face of his mate. A Cheetah who lived to be unconventional, Carson had his eyeliner on and his dark hair sported blue streaks. His right eyebrow was pierced with a special gold ring that Keegan bought for him on their last anniversary.  


Keegan, on the other hand, couldn't be more conventional. While his hair was a speckled brown, that was only due to the fact that he was a Jaguar. Not because he was trying to be a rebel. He also favored jeans and plain t-shirts, as opposed to the all-black and chains that Carson wore.  


How they ended up mates was a mystery to most of the coalition. Yet, from the moment Keegan laid eyes on his mate, he'd been a goner and he'd never wanted another man.  


"I'm freaking out over this whole party," Keegan admitted.  


"Don't worry. I'm sure it'll be perfect. Just hire a couple go-go boys and have them dance on the bar and nobody will care about anything else."  


Keegan let out a short laugh. 


"What about the guys who prefer women?"  


"I didn't think we had any of those here."  


"We better or else the felines will die out."  


"I thought Owen was working on a way to artificially inseminate the females."  


"He is and he claims to be pretty close to a breakthrough. That still doesn't change the fact that some feline men prefer woman."  


When Carson scrunched his face in disgust, Keegan had to hold back his laughter. God, how he loved the way his mate always teased and played around. Or at least, most of the time Keegan did. The other times it annoyed the hell out of him. But that still didn't mean he didn't adore and live just for his mate.  


"I don't think do," Carson argued. "I've been with a good number of the guys here and I can tell you they all know their way around a dick."  


Fury and a strong bite of jealousy hit Keegan and he tried to pull away from his mate's grip. Carson, jackass that he could be, just tightened his hold. Then he had the frigging audacity to laugh before pressing a kiss to the top of Keegan's head.  


"Relax, Cub. That was way before your time. Now there's only one guy for me and it's you."  


Sagging in Carson's hold, Keegan let out a soft sigh. "I know. It still doesn't mean that I'm not bothered by it."  


Spinning Keegan around so they were looking at each other, Carson gently cupped Keegan's face. "Would it make you feel better to know that not one of them could even come close to comparing to you?" 


"Maybe," Keegan pouted, only partly mollified.  


Sharing a soft kiss that was brief but still made Keegan's head spin, 
Carson whispered, "I love you."  


"I know."  


"And you're the best thing that ever happened to me."  


"I know that, too."  


Looking deep into Keegan's eyes, Carson said, "This is the part where you tell me that you love me, too."  


"Okay, I love you, even if you are a reformed man-whore."  


Leaning in, Carson began to nibble on Keegan's neck. Damn that Cheetah, he knew that always made Keegan turn to putty.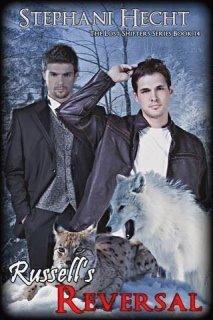 Available now at eXtasy Books! 
Sometimes even the strongest of love can't erase the past. 
Blurb: 


Russell has always liked his men the same way he likes his sex: fast, hard, and without any emotional attachments. As leader of not only a pack of rogue Wolf shifters but also almost every illegal enterprise in the shifter world, Russell knows he's not the type to ever find a mate and settle down. Then Dalton slips into his life, turning it upside down. Not only is Dalton a Lynx shifter, he's also sweet and innocent: everything that Russell never liked in a man…or so he thought. 


But Dalton has a tragic past, which left him scarred inside and out and without a family. Dalton discovers that Russell may have had something to do with that tragedy just as Russell thinks he's finally going to be able to claim his mate. Will Dalton be able to forgive Russell, or will their love be doomed to end before it even begins?


Excerpt:


"Do you have any idea how sexy you are?" Russell asked, his voice husky with need.

The tone of his voice sent fresh shivers of desire through Dalton. "Not really. Most everybody just treats me like their cute, bratty, kid brother."

"You may be small, but you are all grown up."

Oh, wow. While it may not be the best compliment he'd received, it still made Dalton's chest swell with emotion. Running his tongue over his lips, Dalton recalled the time not too long ago when they'd kissed. The passion between them at the time had been so strong that Dalton hadn't been able to think of anything else but the Wolf ever since.

Dalton wondered if they kissed again if it would be so wonderful. Surely, something so earth-shattering couldn't be repeated?

Or could it?

Unable to resist finding out, Dalton stood on tiptoe and pressed his lips to Russell's. Dalton meant for the kiss to be brief, but then Russell let out a growl and took over, one arm snaking around Dalton's waist. With a firm jerk, Dalton found himself pressed tight to the Wolf, their body molding together perfectly. He barely had time to recover enough to keep a grip on his cup.

Desire crashed into Dalton, making his head spin as his knees literally grew weak. A small whimper slipped past him when Russell's tongue thrust inside his mouth. The Wolf left no area untouched, his tongue stroking and caressing in a show of dominance that made Dalton want to roll over and purr in pleasure.

When Russell tore their lips apart, Dalton let out a small growl of protest before he started to rub his cheek against the Wolf's neck. Russell let out a small chuckle as he gently carded his gloved fingers through the front of Dalton's hair.

"Are you trying to mark me with your scent?" Russell asked.

Busted! Dalton paused, mid-rub, his mind racing as he tried to come up with a plausible excuse. The last thing he wanted was to come off as some freak. After all, what sane feline would try to mark somebody as theirs after only meeting them twice?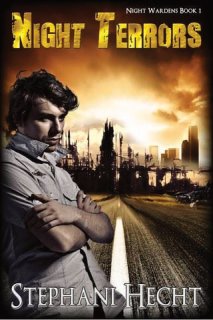 Have no fear Night Terrors will be up at eXtasy books within hours. Until then enjoy this excerpt:
After Brad left, Jess busied himself by getting out the sparring equipment. Just as it'd reached the nine-minute mark, Rev walked in. He'd showered as ordered, the front of his wet hair flopping a bit over his eyes. He'd also ditched the ridiculous pajamas and now wore a black sweat suit that appeared to be at least two sizes too big. It hung on his thin frame, making him look even younger.
Holding his hands to the side, Rev asked, "Okay, I'm here. What do you want me to do?"


Oh boy, if that wasn't a loaded question. Since Jess didn't dare answer it the way he wanted to, he just nodded to a pair of sparring gloves. "Get those on."


He expected Rev to balk, but the Novice went over and put them on. 
He looked around for a few minutes before cocking a brow. "Where's the rest of the protective equipment?"


"We're not using it," Jess replied, steeling himself for the outraged reaction he'd no doubt be receiving.


"Why not? Are we sparring or do you have some other training exercise in mind?"


"We'll be sparring."


"But without the equipment, one of us could get hurt," Rev protested, his voice pitched with confusion.


"Oh, we'll both get hurt for sure."


Rev's mouth parted in shock. "Do you have some kind of sadistic streak or something?"


"No, I'm just realistic. We don't have much time to get you into top fighting form. If it hurts when you make a mistake in training, then you'll be more likely to learn not to make that error again."


"Didn't you ever hear of the whole wax-on-wax-off way of teaching? That seemed to work so well for Ralph Macchio."


Jess restrained himself from throttling his Novice…barely. "How about we try being realistic here?"


"Hey, I am. That technique worked perfectly in Karate Kid. He won both the trophy and the girl in the end."


It dawned on Jess that his job was going to be so much harder than he'd realized. He took a deep breath and slowly counted to ten. When that didn't work, he kept counting. It wasn't until he reached fifty that he was calm enough to talk again.


"This isn't some movie. This is real life and if I send you out there unprepared, you're going to die. Do you have any clue how dangerous the life of a Warden is?"


All the good humor fled Rev's face as his eyes grew stormy with rage. "Yeah, the day some vampires crashed into my home and sucked my parents dry clued me into that fact. Just because I don't go around with a dark cloud over my head like Ari, doesn't mean I don't realize how much this life sucks."


The venom coming from Rev felt so strong, Jess almost took a step back. A wave of guilt hit him as he realized that he'd completely forgotten what had happened to Rev's parents. Maybe Rev wasn't the only one who had some learning to do as far as the new Guardian-Warden relationship went.


"I'm sorry. I forgot about what happened to your parents and how that must have affected you," Jess said in a softer tone.


Rev blinked a few times, as if the last thing he'd expected was an apology.


"Does that mean we get to wear some protective gear then?" Rev ventured.


Jess gave off what he knew was a cold smile. "Hell, no. You still have a lot of work to do in order to be up to my standards and pain is the best motivator. Now let's get to work."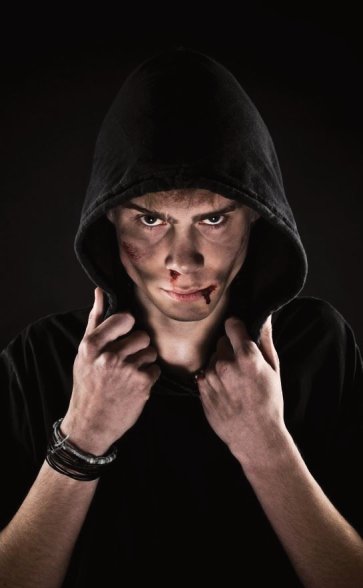 Trevor got out of bed and slowly walked toward Shane.
Even in his wounded state, Shane's body responded to the sensual way his mate moved. It was as all feline and graceful, yet sexy as hell at the same time. 
All Trevor wore were a pair of black sleeping pants, the waistband hanging low on his hips so it revealed his body perfectly. Shane could see it all, the way Trevor's abs were firm, without being too muscular. How his chest was sleek and tan, the skin just begging to be licked and sucked. Most of all, Shane could make out the way the fabric tented over Trevor's groin, showing that Shane wasn't the only one aroused. 
That was one of the things that made Trevor so perfect of a mate. While others shied away when Shane showed up covered in blood and dirty from combat, it turned Trevor on. 
Not that he liked to see Shane hurt. No, Trevor was damn protective of his mate. It's just that he liked the warrior in Shane. Not for the first time, Shane realized just how damn lucky he was to have his Panther. That is until a wave of pain shot through Shane and ripped him back into reality. 
Trevor frowned, his hand going out to touch Shane's chest. "Shit, all this blood is yours. I hadn't realized you were that hurt." 
"I've had worse," Shane protested, even as he began to feel a bit lightheaded. 
"You should have gone into the infirmary and had Jacyn or Doc Featherstone check you out." 
"Nah, they just want to stick me with needles. In fact, I have a sneaky suspicion those two get off on poking sharp objects into people. And yet everybody says I'm the sadistic one."
When Trevor didn't so much as smile, Shane knew his attempt at humor failed. Worse yet, the scent of arousal that had been coming from Trevor dissipated, to be replaced with the sharp bite of anxiety. 
"Then you need to shift," Trevor said, tilting his chin in that stubborn way of his. 
Shane balked. After years of serving under the iron rule of his former guardian, it had been instilled in Shane that shifting was forbidden. Even though Edward was dead and no longer in charge of Shane's life, he still found himself cowing to the man's old rules. Which was just ironic, since Shane was known for not following orders. Of course, his current leader would never think of torturing Shane for punishment as Edward had. Plus, Edward had raised Shane from infancy and had brainwashed Shane and his foster brothers. It was only after they'd come to their current feline coalition that they'd finally had a taste of real freedom. 
That still didn't make certain things any easier. Shane had only shifted a few times since he'd come to the coalition and each time it had only been as a last resort. 
There was yet another reason he didn't want to shift, too. This one even more daunting than Edward. It was because Shane was a Leopard and that breed of shifter was despised and feared by all other felines. 
Sure it was with good reason. Leopards had the well-deserved reputation of being bat-shit crazy and homicidal. The reason the species was almost extinct was because there was so much infighting that they all but decimated their own ranks. 
Shane knew that every time he shifted to his Leopard form, it only served as a reminder of what he was. Not only to others, but to himself as well. Because, as cowardly as it sounded, Shane would have given just about anything to be another breed. Anything would have been better than to be so hated just because of what birth made him. 
As always, Trevor seemed to read his mind. The Panther gently cupped Shane's face. "Shift for me. I love you—all of you." 
An emotion shot through Shane, it was so uncommon and unexpected, he almost didn't recognize it, but yet here it was—fear. 
Trevor gave him a tender smile. "You should know by now that I don't care that you're a Leopard. You're my mate, what's more, you're my hero. And nothing will ever change that. So, please, shift for me. It kills me to see you suffering like this. Not only that, but you're getting blood all over the place and you know how I hate to clean that crap up." 
Shane let out a weak laugh. "Okay, I'll do it. But only for you." 
Taking a couple steps back, Shane closed his eyes and let his Leopard take over. A bright light shimmered over his body as he seamlessly shifted. He only held his animal form long enough for the healing to take effect, before he transformed back to his human side. 
Looking down, he saw that while his shirt was still stained with blood, there didn't seem to be any fresh seepage coming through. Just to be sure, he ripped off his shirt and tossed it to the side. A sigh of relief went through him as he saw all that remained of the scratches were some faint red marks. Raising a hand to his face, he felt that those wounds had healed, too. 
Trevor stepped in close again and pressed their lips together in a kiss so tender it made an ache build up in Shane's chest. How Trevor could still want him, even after seeing the worst of him, still puzzled Shane.  
"Stop thinking so much," Trevor whispered between kisses. 
Shane did just that, bringing his arms up to hold Trevor in a tight embrace. Breaking the kiss, Shane finally gave into one of his biggest urges and buried his nose in the nape of Trevor's neck. Breathing in deep, Shane allowed the scent of his mate to wash away all the lingering ill feelings left over from the night's events. 
When Trevor brought his arms up to return the embrace, Shane felt as if he finally was free from all the terrors of his past, if only for that moment. 
"You are the only reason I feel anything. Before you, I was just a dead shell," Shane said, the words coming out rough because it was still hard for him to share his emotions that way. 
"And I'm never going anywhere. I don't care if you stayed in your Leopard most of the time." Trevor chuckled as he nuzzled Shane's cheek. 
Shane returned the gesture, making it so they equally exchanged scents. That way any shifter who came within five feet of them would know that they were claimed and off limits. 
Trevor finally pulled away, then took Shane's hand. "Come on." 
"Where are you taking me?" Shane asked, even as he began to let Trevor led the way. 
"No offense, but you're still covered in blood and I'm not about to let you get into bed and mess up my sheets. I just got the stains out from the last time you pulled that stunt." 
Shane laughed as they walked into the bathroom. He stood still and let Trevor do all the work, the Panther slowly stripping off the remainder of Shane's clothes. Even going so far as to kneel at Shane's feet and unlace his boots. 
Once Shane was nude, Trevor stripped, then turned on the shower. Taking Shane inside, Trevor tenderly washed every inch of Shane before trailing soft kisses over the nearly healed scratch marks. 
They were both hard with need, but neither one made the encounter sexual. Rather, it was a tender moment of one mate tending to the other's needs. It was something that just a few years ago, Shane never thought would happen to him. Yet, there Trevor was, treating Shane as if he were important and loved. 
Afterward, Trevor turned off the water and carefully dried them off before leading Shane to the bed. They crawled under the covers and got into their usual sleeping position of Shane spooning Trevor in a tight embrace. 
"How come I'm always the little spoon? I'm a couple inches taller than you," Trevor grumbled good-naturedly. 
"Because I can only sleep if I know I have you protected," Shane replied honestly. 
"You do realize I can handle myself in a fight. I may not be some highly trained assassin like you, but I'm one of the coalition's best soldiers." 
"I know, I still haven't gotten over that time you were captured though," Shane admitted. 
Only with Trevor could he lay himself out like that. Trevor let out soft sigh as he placed a tender kiss on Shane's forearm. 
"I'm not going anywhere so go ahead and fall sleep. I promise I will always be here when you get up." 
So many others had broken promises to Shane in the past, but he knew Trevor would never do that to him. Shane closed his eyes and let himself drift off. 
He was so tired and he knew that he had a huge battle ahead of him. Lily was still out there and something told Shane that he would be tangling with the bitch sooner rather than later.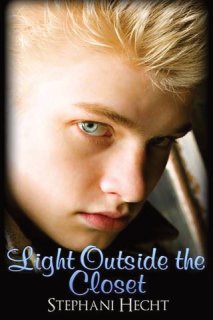 I have so much news to share. First off, I have contracted a new YA series with eXtasy Books mainstream line, Divine Destinies! The series is called, 
The Haven Coffee House Boys 
and the first book will be titled, 
Light Outside the Closet.
 It will center around five gay teens, during their senior year of high school, and show how they all deal with being accepted by their family, friends and classmates. I'm very excited about this project and can't wait for the book to come out this February. 
I'm also getting ready for the GayRom Lit Retreat next week. Not only will I be handing out all kinds of fun goodies, but I'll be taking part in the booksigning as well! My sister, Jackie is coming along with me and I can't wait to relax and have some fun with her.  We've never taken a sisters' only trip before, so this little adventure is long overdue.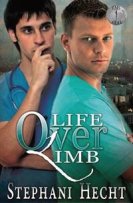 Available now at eXtasy Books!
Blurb: 
After a patient tragically dies while under his care, mobile trauma nurse Tanner withdraws into himself. No longer working out in the field, he's stuck on the midnight shift at St. Anthony's Hospital and with each passing day, he sinks deeper into depression. 
Ricky loves his job as a radiology tech. While he enjoys working with patients, the highlight of his day used to be when Tanner would bring a patient into the hospital. Although the nurse's flirting was sometimes over the top, Ricky found himself growing attracted to the man. So when he learns that Tanner has taken a full-time job at the hospital, Ricky is excited…until he realizes that Tanner is a shell of the man he used to be. Ricky vows that no matter what he has to do, he will bring Tanner out of his depression. Will Ricky be able to make Tanner want to embrace life again? Or will Ricky lose the nurse to his own inner demons?      
Excerpt:   
After the rest of the kids filed out, Ricky started to clean up the mess so he could make them a decent breakfast. 
"Why don't you rest and let me do that?" Tanner offered. 
Ricky knelt down and swiped up a bit of the juice-milk combo that had been missed. He straightened and tossed the paper towels into the trash. "You don't need to bother. I ate on the drive home, remember? I'm feeling much better." 
 In truth, Ricky still felt a bit shaky and tired, but he'd die before he admitted it. He already looked dorky enough as it was without adding more to it. A bit of a jam ended up on his scrub top and he took it off, regretting it immediately when he realized he'd worn a 
Doctor Who
 shirt underneath. It even had a picture of one of 
The Daleks
 on it with the words 
Exterminate!
He glanced down at it, heat covering his cheeks. "Can you not tell Ben about this? He loves to ride me for loving this show."  "Why? I happened to love 
The Doctor
." Tanner started to help clear the remaining mess on the table. 
Relief flooded Ricky and he found himself falling just a little bit harder for the nurse.  
"Ben worries that I don't get out enough," Ricky confessed.  
"Trust me, the club and bar scene are really overrated." Tanner moved closer and ran a finger down Ricky's chest. "Personally, I'd rather stay in and watch TV." 
 "Really? Because if you want, we could come back after we drop off the kids…what I mean is if you're not busy or….hell, you may not even be interested, and if you're not, that's okay. It would suck, but I won't get upset… Not that I really don't want—" 
Tanner cut him off with a soft but intense kiss that demanded Ricky give it his full attention. Something he gladly did and then some. Letting out a short gasp, he brought his hands up and grabbed Tanner's shoulders, wanting to get even closer to the man. 
Ricky parted his lips, allowing Tanner to slide his tongue in his mouth. Desire punched through Ricky at the warm, spicy taste of Tanner. Each stroke of the man's tongue seemed to go directly to Ricky's cock, making him so hard and needy that he let out a couple of whimpers. 
Tanner broke the kiss, but didn't step back. Gazing down, he gently ran the pad of his thumb over Ricky's bottom lip. Feeling a bit bold, Ricky darted his tongue out so he could lick the man's skin.  
"You taste so good," Ricky whispered. 
"Not nearly as good as you do," Tanner whispered back, before going in for another kiss.

Raised in complete isolation—Raven shifter, Chance—knew little of the shifter world. While he realized that the Ravens were at war with feline shifters, he didn't understand just how deep the hatred went until he took refuge with a coalition of felines—felines who sometimes seemed more likely to kill him than protect him from the Ravens hunting him. Living among his enemies, while being hated by his own kind, Chance withdraws into himself and begins to lose hope that he'll ever be happy. To make things worse, Chance finds himself drawn to Thomas, a Lion shifter who despises all Ravens. 
When Thomas is assigned to guard Chance, he's not happy. His job is to kill Ravens, not babysit them. But as time passes, Thomas realizes he's attracted to the shy, sweet man. But years of war against the Ravens, along with his own personal demons, lead Thomas to resist the draw he feels for Chance. Then Chance is taken captive and Thomas realizes how much his little Raven means to him. Will he find Chance in time, or will they both lose all hope of ever finding a happy ending?

Excerpt:


He turned off the water and dried off, wrapping the thick, white towel around his waist. As he opened the curtain, he still felt a little bit self-conscious about his near nudity. Thomas may have said that Chance looked good, but it was still hard to be one hundred percent confident after so many others had thrown disparaging comments his way.


Thomas was leaning against the sink, looking sexy as hell. He wore the all black uniform of cargo pants and a long sleeved shirt, the fabric molding to the man's hard body perfectly. His blond hair looked so soft and inviting that Chance's fingers tingled with the need to caress it. Since he didn't know if that kind of touch would be accepted, however, he just nervously toyed with the edge of his towel.


"Come here," Thomas commanded with a crook of his finger.


Even before Chance's brain could fully register the words, his feet were moving forward. He stopped about a foot away from Thomas. That didn't satisfy the man though, he let out a sigh before he hooked his fingers in the top of the towel and pulled Chance closer.


Thomas didn't say anything, he just stared down at Chance. The Lion's eyes were so soft…so understanding…so caring, that Chance found himself wanting to pour his heart out.


"I hate that I was born a Raven," he said, his voice a mere whisper. "Even as a kid, I wanted to be normal, instead of something that was despised by everybody."


Thomas trailed the back of his knuckles against Chance's jaw, his touch leaving behind a velvet heat. "But then you wouldn't be my Chance."


My Chance. Oh, what Chance would give for that to truly be the case. The knowledge that they'd never truly be a mated pair hurt ten times more than the wounds to his side, yet there was no denying the truth. Ravens and felines would never, could never fall in love.
Of course, Chance's heart had other ideas. For at that moment, he realized just how important Thomas was to him. He also knew it would tear him to pieces when the Lion finally woke up and walked away forever.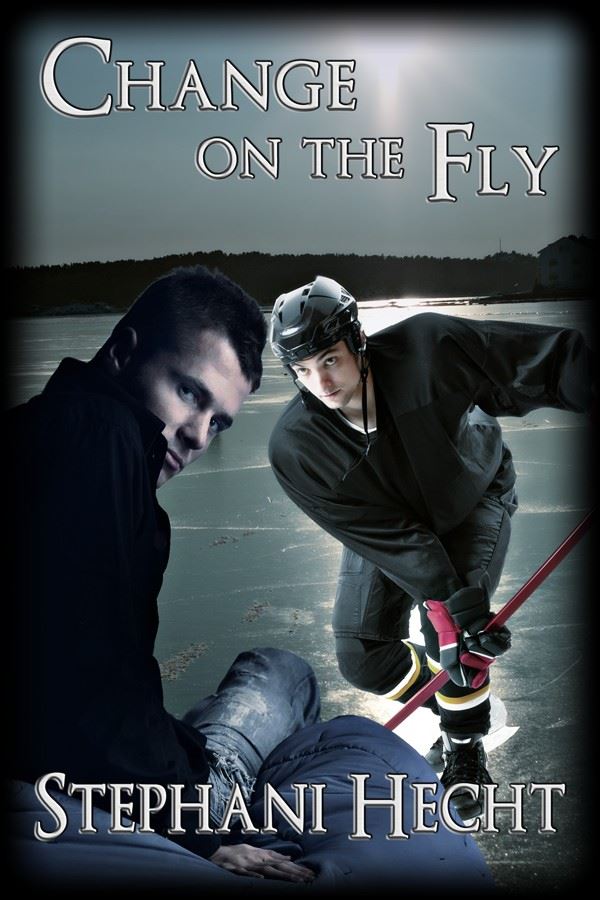 Available now at eXtasy Books!
From a very young age, Aldrich knew two things—he'd grow up to play professional hockey and he'd make his mentor fall in love with him. After years of hard work, both are within his grasp. Not only has a professional team called him up from his farm club, but the man he's dreamed of for years has finally noticed him. 
Then everything is brutally torn from him when he suffers a career-ending injury and finds himself dumped before the relationship has even really started. Depressed, he retreats to his childhood home where he runs into his former best friend and hockey buddy, Nobel. They rekindle their friendship and grow closer…in more ways than one. Aldrich is shocked to realize that not only has he been overlooking what could be the best thing in his life, but love may have always been right in his own backyard.


Excerpt:


He ran his fingers over some of the scars left behind by the various procedures they'd performed to save his life. While he knew it'd been a necessary evil in order to relieve the pressure in his skull when his brain swelled, it still made him bitter.


"You look beautiful," Nobel declared as he walked into the bathroom.


Aldrich jumped, shocked at the man's appearance. "I didn't hear you come in."


Nobel stepped closer, his hands going up to caress Aldrich's scalp. "I've always loved your hair."


A shiver went through Aldrich as Nobel's fingers ghosted over his head. "You have?"


"Yes, I've also always wondered what it would be like to touch it like I am now."


"Was it everything you thought it would be?" Aldrich asked before biting back a moan. Who knew a simple touch could feel so good?


"No, it's much better than I ever dreamed."


"You're just saying that to make me feel better. I know how horrible it looks right now."


"You'll always be perfect to me."


Wow, it didn't get any better than that. Aldrich tipped his head back so he could meet Nobel's gaze. "I can't believe I didn't realize sooner."


"Realize what?"


"That you were right in front of me, waiting for me to get my head out of my ass."


Nobel trailed his fingers down the side of Aldrich's cheek, his fingers leaving behind a heated path. "I just kept hoping that one day you'd eventually wake up and see that I was waiting for you to notice me."


"In my defense, I wasn't a total idiot. You just told me you were gay, so how could I know that you were attracted to me?"


"If you would have bothered to look you would have noted how I was constantly checking out your ass."


"Hmm… so that's why you always insisted on walking behind me." Aldrich became brave and wrapped his arms around Nobel's waist.


When Nobel didn't pull back, but instead put his own arms around Aldrich's shoulder, a heady thrill went through Aldrich. Emboldened, he moved in closer, until their bodies were pressed together. When he felt the hard press of Nobel's cock against him, Aldrich grinned.


"Is that for me?" he asked.


Since Nobel was a few inches taller Aldrich had to tilt his head up some to keep eye contact. It made his neck crick a bit, but he didn't mind if it meant being able to stare into Nobel's dark gaze.


Nobel ran one hand down Aldrich's back. "You know it is."


Aldrich rocked forward, making sure Nobel could feel that he was hard as well. "That's okay, you're not the only one who is feeling…excited."


A tremble went through Aldrich's body as his arousal rose a couple notches. He tilted his head a bit farther back, praying to all that was holy and unholy that Nobel got the message.
 




Double Release Day!I was so excited to find out that eXtasy put up my Lost Shifer free read this morning. That means I have a double release day, because, Ash Swan my co-authored book with Amber Kell also came out today at Resplendence Publishing ! Since I know many of you have been looking forward to both of these, I've posted the blurbs and buy links below.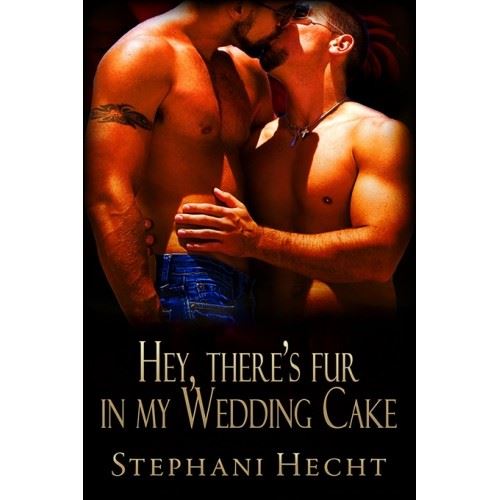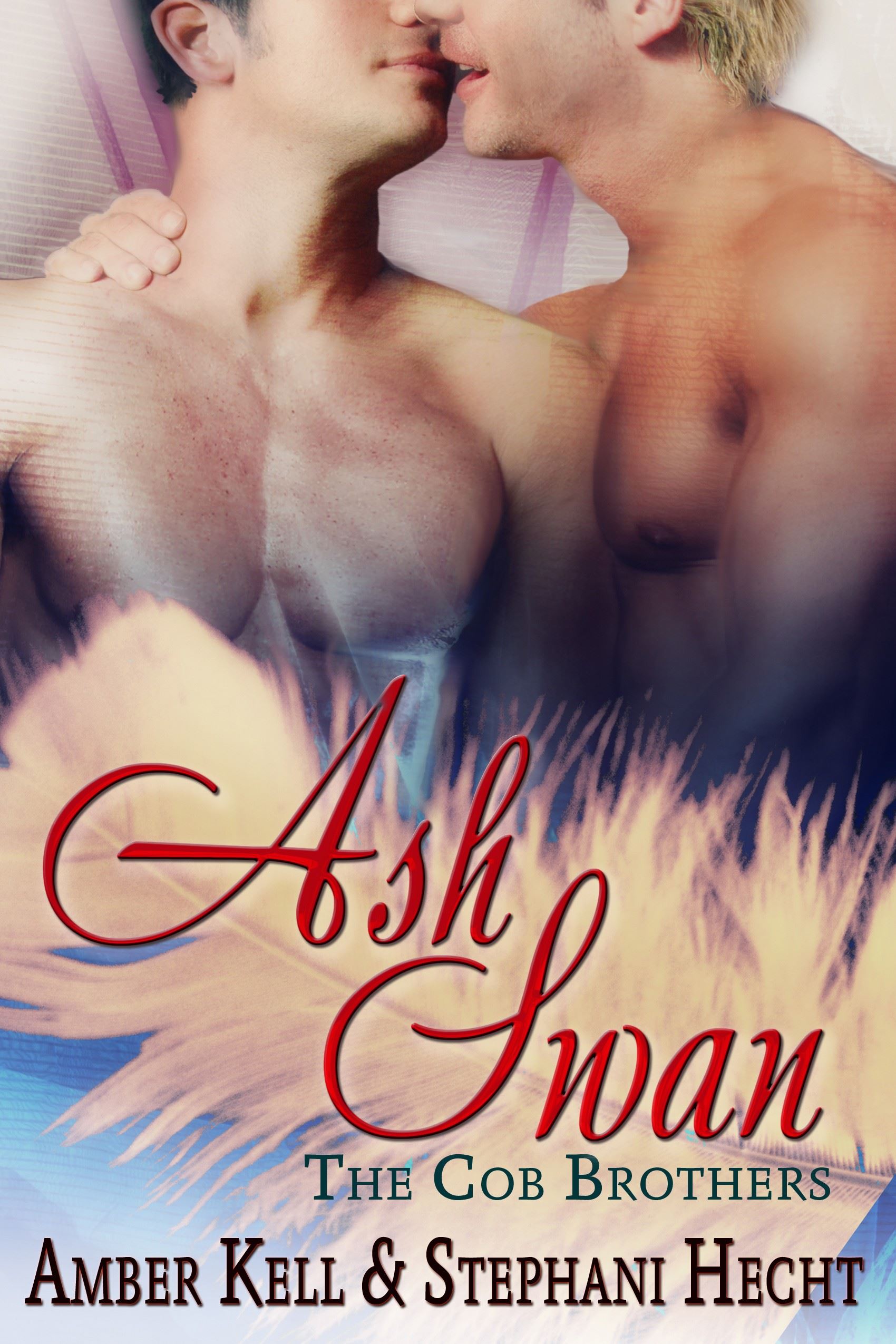 Hey, There's Fur in My Wedding Cake
The last thing Russell wants to do is go back to the  home that his childhood Wolf pack exiled him from. Yet, like it or not, that's where Russell's sorry ass is going. The fact that he's doing so in order to attend a wedding between his old Alpha and a feline shifter only make it more aggravating. Just when Russell least expects it, a most welcome diversion comes, via way a cute, sexy Lynx shifter named Dalton.
Cob Brothers Series, Book One 
When Prince Landon Cob sees Brian Dawson, he's not sure what to make of the bicycle courier with a pierced nose and green streaks in his hair, but the man's gentleness in feeding the water fowl strikes a chord with him. In this story of Swan Prince meets Cinderfella, two men from different backgrounds have to find a way to counter magic and divergent lifestyles to find their happy ending.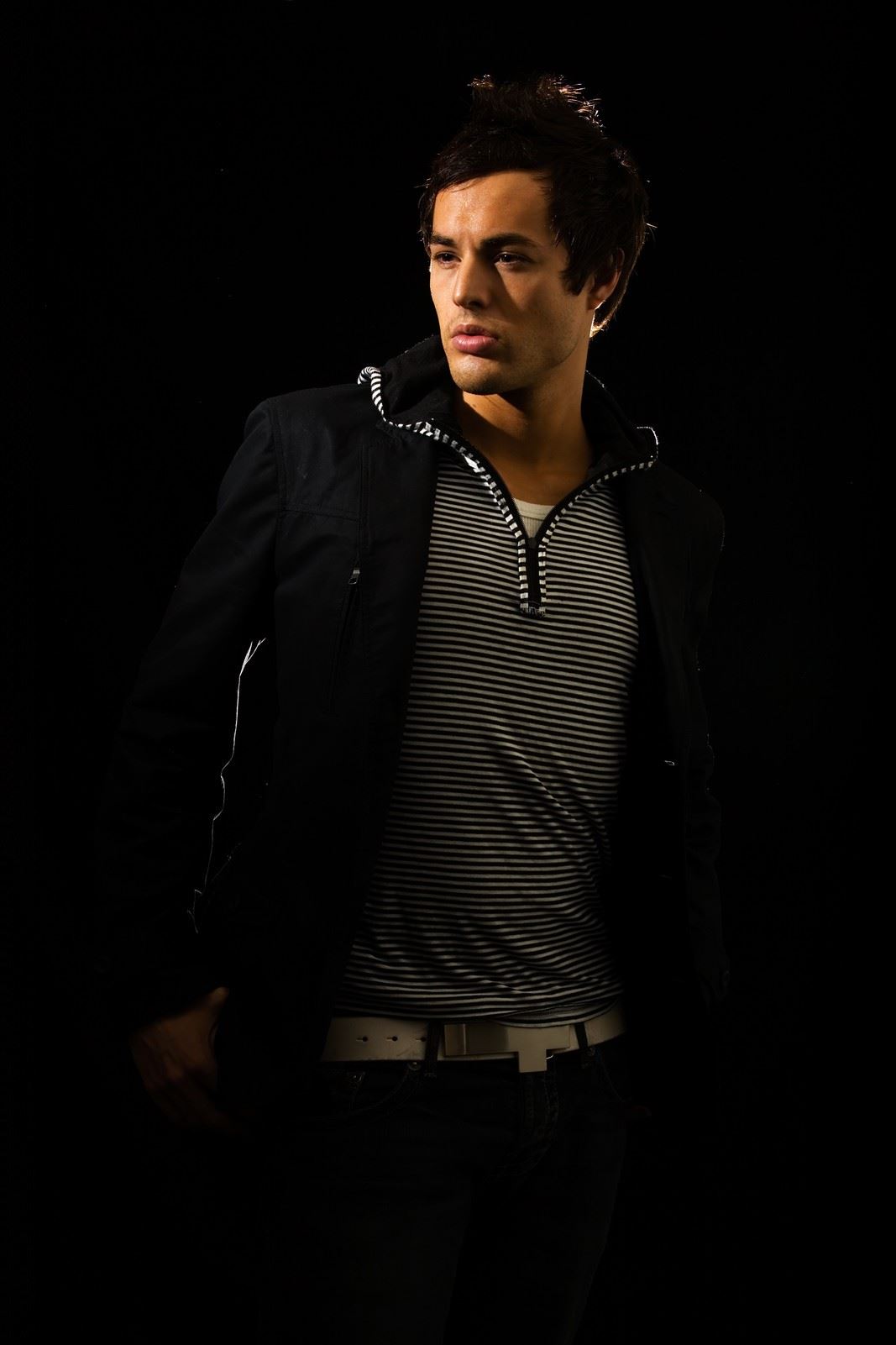 First off, I found the perfect picture of Noah for my trading cards. I'm getting them made up for GayRom, so if you're there, make sure to pick one up.
Secondly, I'm geeked to announce that I'll be starting a new series, called the The Night Wardens. The first book will come out this October and is going to be titled, Night Terrors. It will be a M/M, paranormal that's going to be edgy and dark. More details on that to come later.
Finally, in addition to the one free read that I already promised you, which will be available soon at eXtasy Books, I'll be posting some more free reads here on this blog. They're going to be titled, The Chronicles of Shane and will follow our favorite assassin's adventures.
/