Shopping Cart
Your Cart is Empty
There was an error with PayPal
Click here to try again
Thank you for your business!
You should be receiving an order confirmation from Paypal shortly.
Exit Shopping Cart
A little nice and a lot of naughty
The Sensual World of Stephani Hecht
I am finally getting caught up from RT. While it was a blast I need to get back to work and focus on the rest of the year. I have a lot of projects coming up and I can't wait to share them with you. One of them has me so excited that I can't stop jumping up and down.
The first announcement is a good news/bad news kind of thing. The next Haven Coffee Shop book won't be out until May 15th. The reason behind the delay is I had to shift my release schedule around to make room for my new M/M series. It will be called the Wayne County Wolves and is a spin-off from the Lost Shifter books that will focus on Chris's pack. The first book will come out on the 15th and will be titled, Ervin's Dilemma.

I have also set a tentative release schedule for the upcoming months:

May 1-Little Brat LostMay 15-Left In The Darkness-Haven Coffee House
May 15- Ervin's Dilemma-Wayne County Wolves
June 1-Bagged and Tagged-EMS-Heat
June 15-North's Complication (Lost Shifter)
July 1-Untitled-Blue Line Hockey
July 15-Untitled-Haven Coffee House
July 15-Untitled-Wayne County Wolves


Also, don't forget to check out my latest release Colby and the Little Wolf. Until next time, by-eeeeeee

Hey, Gang! I'm trying to do updates to my website, but am running into some major technical glitches. Hopefully I can get them fixed soon, but until then I'll post the information about my new release here. I I went to RT last week and have a ton of news to share about that, too. I'll write all about that in another post.
Best friends in high school, Marc and Sammy each harbored a secret attraction for the each other, but neither dared act on their feelings for fear of ruining their friendship. Finally one night during the summer after their senior year, they gave into their desires and had a passionate encounter. Well…as passionate as one can get when one of them had a dog bite, the other an allergic reaction to strawberries and both had a bad case of poison ivy. But just as they get together, Marc and Sammy were torn apart when life and family obligations interfere.
It's been ten years and Sammy never got over losing Marc. Even though he has a successful career as a social worker at the local GLBT youth center, Sammy has always felt as if a piece of himself is missing. Then one day when he least expects it, Marc shows up at the center, wanting to film a documentary. Sammy is shocked and hurt that Marc has stayed away so long only to turn up when he needs something.
What Sammy doesn't know is Marc had a good reason for staying away. One that could not only destroy their lives, but the love they once had for each other and any choice of a future together.
Excerpt
Marc became vividly aware of Sammy's touch. His thumb brushed slightly against the nape of Marc's neck. Marc shivered, the caress going straight to his cock. He sucked in a breath as he found himself locked in the smaller man's gaze.
"I have a confession to make," Sammy said, his thumb continuing to make lazy circles.
"What's that?"
Marc's heart pounded in his chest. He had a feeling something big was about to go down, something that would change them and their friendship forever. While part of him feared it messing up their current relationship, a bigger part of himself was powerless to stop it.
"I lied when I said that Drake couldn't come camping with us today. I never even asked him."
"Really?" Marc asked, his breath hitching.
There'd always been an underlying attraction between Marc and Sammy, but before this moment, they'd never acknowledged it. Fear, with a heavy dose of excitement soared through Marc as he realized the moment had finally arrived. 
Now he'd know for sure what Sammy thought of him.
"Yeah, I wanted to have you all to myself."
Sammy stepped in tighter, his body sliding in between Marc's legs. They stood just inches apart. Their faces so close together that Marc could feel the fluttering of Sammy's exhalations brushing against his cheek.
"I have a confession to make, too," Marc said, his stomach balling up in anticipation.
"You do?" Sammy asked with a crooked grin.
"Yeah, I did the same thing with David. I never asked him either."
"Was it for the same reason as me?"
They each began to inch forward just a bit, but it was almost as if they were both afraid to make that final move, the one that would lead to them kissing. Marc did reach out and wrap his arms around Sammy's neck. He even allowed one hand to drift up a bit so he could finger Sammy's hair. A jolt went through Marc when he found it to be as soft as he always imagined it would be.
"Yes, I've wanted to have you to myself for a while. I was just waiting until I turned eighteen," Marc said, talking so fast that some of the words jumbled together.
"Why would you think that would matter?"
Marc shrugged as much as their current body position would allow. "I didn't know for sure if you would want me until I was technically an adult like you."
"Sometimes you worry about the funniest things."
Sammy softened his comment by running the thumb of his free hand over Marc's bottom lip. The move came off as both sexy and exploratory at the same time. Almost as if Sammy had just been waiting for the chance to touch Marc.
"I have one last confession to make," Sammy said, his voice trembling a bit.
"What?"
Sammy leaned in so his lips were only inches from Marc's ear. "I want you to fuck me tonight."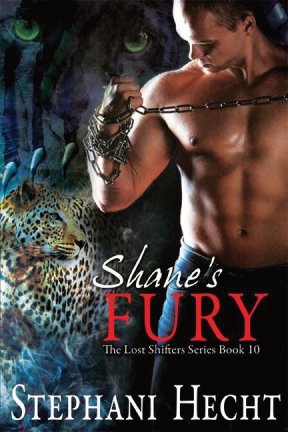 I've been exchanging emails with the EIC of eXtasy Books and I'm excited to announce some updates and changes to my release schedule. You've probably noticed the shiny new cover for my next Lost Shifter book and wondered why I have it so soon. That's because Shane's Fury will be released a month early! So now it's coming out March 15th. I'll also be spacing the Drone Series out a bit since that series only has a few more books left in it. To fill the void I'll be writing books about some of the secondary characters from Blast From The Past and Out Of Balance. This new series will be call Friends to Lovers and the first book will be titled Bylines and Snapshots. In the meantime, I'll be working on the next book from the Archangel Series, but that book will likely be released at eXtasy's sister site, Divine Destinies. Have no fear, though, the stories will still be gritty and have the same twisted sense of humor in them. So here is my current release schedule:
March 1st-Between the Pipes-Blue Line Hockey Series
March 15th-Shane's Fury-Lost Shifter Series
April 1st-Three Alarm Fire-EMS Heat Series
April 15th-Bylines and Snapshots-Friends to Lovers Series
May 1st-Cup Check-Blue line Hockey Series
May 15th-Lost Shifter Book
June 1st-EMS Heat Book
June 15th-Vengeance Paid in Blood-Drone Vampire Series
July 1st-Blue Line Hockey Book
July 15th-Lost Shifter Book
August 1st-EMS Heat Book
August 15th-Friends to Lovers Series
P.S. I received an email titled "From a Reader"  and before I could respond to it, I blew it an lost the message. So if you sent me this email, please don't think I'm ignoring you. I treasure each and every email, letter and message I get from my readers. 
/