Shopping Cart
Your Cart is Empty
There was an error with PayPal
Click here to try again
Thank you for your business!
You should be receiving an order confirmation from Paypal shortly.
Exit Shopping Cart
A little nice and a lot of naughty
The Sensual World of Stephani Hecht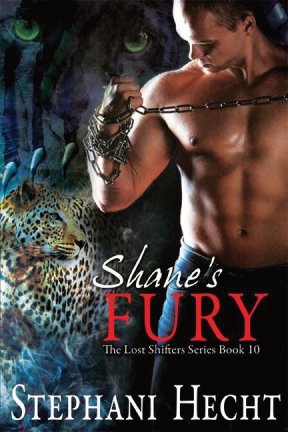 I've been exchanging emails with the EIC of eXtasy Books and I'm excited to announce some updates and changes to my release schedule. You've probably noticed the shiny new cover for my next Lost Shifter book and wondered why I have it so soon. That's because Shane's Fury will be released a month early! So now it's coming out March 15th. I'll also be spacing the Drone Series out a bit since that series only has a few more books left in it. To fill the void I'll be writing books about some of the secondary characters from Blast From The Past and Out Of Balance. This new series will be call Friends to Lovers and the first book will be titled Bylines and Snapshots. In the meantime, I'll be working on the next book from the Archangel Series, but that book will likely be released at eXtasy's sister site, Divine Destinies. Have no fear, though, the stories will still be gritty and have the same twisted sense of humor in them. So here is my current release schedule:
March 1st-Between the Pipes-Blue Line Hockey Series
March 15th-Shane's Fury-Lost Shifter Series
April 1st-Three Alarm Fire-EMS Heat Series
April 15th-Bylines and Snapshots-Friends to Lovers Series
May 1st-Cup Check-Blue line Hockey Series
May 15th-Lost Shifter Book
June 1st-EMS Heat Book
June 15th-Vengeance Paid in Blood-Drone Vampire Series
July 1st-Blue Line Hockey Book
July 15th-Lost Shifter Book
August 1st-EMS Heat Book
August 15th-Friends to Lovers Series
P.S. I received an email titled "From a Reader"  and before I could respond to it, I blew it an lost the message. So if you sent me this email, please don't think I'm ignoring you. I treasure each and every email, letter and message I get from my readers. 
/