Shopping Cart
Your Cart is Empty
There was an error with PayPal
Click here to try again
Thank you for your business!
You should be receiving an order confirmation from Paypal shortly.
Exit Shopping Cart
A little nice and a lot of naughty
The Sensual World of Stephani Hecht
Available now at eXtasy Books!
It's the quiet ones who are the most dangerous. 
Houston is used to being the official wallflower of Flint's EMS community. Not only has he grown up that way, because he was always so soft-spoken, but he was usually too busy cleaning up his twin's messes to have time to worry about anything else. Then, when his twin falls in love, Houston finds himself alone and floundering as he tries to adjust to all the changes.


Born and raised in Flint, Rich knows how hard life can be. When he joins the police force, he becomes even more jaded. The last thing he expects is to find himself attracted to is one of the biggest brats in the city. Sure, most people think Houston is meek and quiet, but they've never seen the real side of the medic like Rich has.


Then Houston makes the mistake of pissing off the most dangerous criminal in Flint and Rich finds himself rushing to the rescue. Will Rich be in time to save Houston, or will they both end up tagged and bagged?


Blurb:


Since her driveway was full, he had to park in the street. Even at that distance and with the rain, he could still hear the noise from the house. There was loud music, cat-calls, and some whistles. Most telling of all were the screams of, "Come on, Houston, shake it baby!"


Rich braced himself before he opened the door and let himself in. He walked into the living room and burst out laughing.


Houston had taken cover in one corner of the living room. His brown hair sported several cowlicks, most of which looked as if they were made by somebody pulling on it. His hands were cuffed in front of him, but he still had his cell clutched in his fingers. Almost as if was his only lifeline.


He stood slightly, and Rich could see the guy's red shirt was torn and stretched at the collar, and the fly of his jeans were undone. The funniest thing of all was the fact that Houston only wore one battered tennis shoe. The other foot was clad only in a sock that was halfway off.


Haley spotted Rich and lifted up a cup in greeting. "Rich! Thank God you're here. We have a naughty boy who won't cooperate."


"Yeah, spank him, officer," another voice called.


Houston took a step toward Rich, only to pull back when one of the ladies grabbed his pants and tried to pull them down.


"How many times do I have to tell you? I am not a stripper," Houston shouted as he jumped back.


"Then why did you come to a bachelorette party with nothing but your cute ass and a set of handcuffs?" somebody yelled.


"Because Haley said she wanted me to give you guys a magic show." Houston used his cuffed hands to bat away a few of the more touchy gals.


Rich gave Haley a really? Look. "Tell me you did not trick him into coming here?"


She grinned and gave a shrug. "It was so easy to do, too. He's way too trusting."


"How did that become a character flaw?" Houston demanded.


"The second you found yourself cuffed and at the mercy of a house full of woman," Rich replied.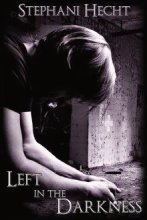 Available now at Divine Destinies!
Whoever said that things need to get worse before they could get better probably had no idea just how bad worse really is. 
While mostly physically healed from a gay bashing that almost left him dead, Taylor is still an emotional mess. Not only does he have to deal with the fact that his own brother was one of the attackers, but Taylor has been disowned by his father as well. The only bright spot in Taylor's life is his small group of friends, but even they have their own issues. Christian is now angry all the time. James has to deal with his own homophobic father. Devlin is wondering if he'll ever be able to measure up to others' expectations. Worst of all, Andy seems to be walking down a path that will only lead to his destruction. Can the Haven House Coffee Boys overcome all their obstacles? Or will the darkness overcome them? 
Blurb:


As they walked inside, Taylor couldn't help but notice the number of conversations that stopped as they passed. It made him feel awkward and embarrassed at the same time.


"I feel like I'm wearing a sign that says victim on it," Taylor grumbled.


Devlin came rushing over and put an arm around Christian's shoulders. "Just flip them off. That's what I would do."


Taylor smiled, happy to see his friend. "You would flip off the Pope."


"Only if he ticked me off."


Devlin tilted head down and playfully nibbled on Christian's neck.


"Gah." Taylor pretended to cover his eyes. "I don't know what's stranger, seeing you in a good mood or the fact that you two are actually a couple."


"I say both of them are disgusting," Andy said as he came over and started walking on the other side of Taylor.


Taylor realized they'd been waiting for him to arrive, and they'd made sure to be there to walk in with him. It made him love his friends all the more. Then they turned the corner, and Taylor spotted somebody waiting by his locker.


"James," Taylor breathed.


The stress of having to face his classmates must have gotten to Taylor because all of a sudden his heart pounded a little harder in his chest. Or maybe it was just because he'd never seen James look so sad…so vulnerable…so lost.


James glanced up from under the fringe of his dark hair, his blue eyes rimmed with red, like he'd been crying. It tore at Taylor to think of how much James must be beating himself up over the whole situation. It was hard enough to come out as it was, but James had basically done it in front of the whole school.


Before he even realized it, Taylor rushed toward James. His friend let out a soft sob as he wrapped his arms around Taylor in a hug. There was a bit of pain, since his ribs were still tender, but Taylor didn't care. He enjoyed being in James's warm embrace and that was all that mattered.


"I'm so sorry," James whispered.


"It's okay. I still love you."


As they continued to hold each other, Taylor realized that James needed the hug just as much if not more than he did. So, he just stood there and let James take in the comfort. It was several moments before James pulled away.


"Are we okay now?" James asked as he shuffled his feet.


"Of course we are."


Sometimes the dark feels safer than the light.
Being a gay teen is hard enough, but when Christian's strict father is transferred to a different city and Christian has to go to a new school, he discovers how much worse things can get. Fortunately, before he sinks into depression, Christian finds a new group of friends, who are also gay. Christian soon learns that his friends have their own problems, from desperately seeking attention to abusive family members.
This is the first book in an exciting new series that follows the high and lows of Christian and his friends through their senior year as they seek acceptance and love while dealing with hostility and homophobia. Will all of them survive to see graduation…or will they lose somebody along the way?
Excerpt:
Devlin drained the rest of his coffee and looked out the window. "It's a really nice day out there."
Giving a knowing smile, Andy agreed, "Yeah, it would be a shame to spend it in here all cooped up."
Taylor sighed. "I'll go put the top down."
"Is blondie going with us?" Devlin waggled his eyebrows.
"Will you knock it off with the nicknames?" Christian grumbled, still not knowing if he hated Devlin or was just annoyed with his remarks.
"I should probably just go home," James said.
Devlin gave him a friendly punch on the shoulder. "If anybody sees us, you can just say that my mom was making you tag along with me again to make sure I was being a good boy. Plus, even if they did spot you, I seriously doubt that any of your buddies would fess up to hanging out in this part of town."
Christian silently had to agree with Devlin's statement. Going by the number of rainbow flags and gay clubs that were lining the streets, it was definitely the LGBT friendly district.
"Fine, I'll go," James sighed.
That settled it for Christian. He'd do anything to spend more time with the sexy jock. "I'm coming, too."
Devlin gave him a probing stare. "How did I know that was going to be your response?"
"What exactly are we going to do?" Christian asked.
He realized that should have been his first question. While they all seemed like okay guys, he'd just met them. For all he knew they could be serial killers or something. Although, he didn't see Taylor as the ax-wielding type. Devlin, on the other hand, was a whole different story.
"We're just going to drive up and down the street," Taylor said.
"I know it sounds boring, but it's actually kind of fun to people watch and stuff," James added, his warm voice seeming to dance over Christian's skin.
Taylor put his cup in a nearby tub and ran outside to put the top down. As they were all walking out, Devlin leaned down and whispered in Christian's ear, "I wouldn't waste my time with him. He's never going to come out."
Christian stiffened, watching as the rest of the group left the building. "I don't know what you're talking about."
Devlin gave a rich chuckle. "You're a really crappy liar. Look, you seem like a nice enough guy, in a Mary Sue kind of way. I'm just trying to save you some heartbreak."
Angry, both because Devlin had seen right through him and at the Mary Sue reference, Christian glared at Devlin. "I don't need you to save me from anything."
Devlin reached out and gently ran his knuckles down Christian's cheek. "You have no idea how innocent you look, with those pretty blue eyes and blond hair of yours."
Too shocked by Devlin's action, Christian froze, unable to say anything.
"I'll bet you haven't even been kissed yet?" Devlin continued.
What in the hell? Was the jerk a mind reader or something? A fresh surge of anger went through Christian and he batted Devlin's hand away. "You don't know anything about me, so you can stop the act."
He expected Devlin to come back with another scathing comment, but when Devlin just turned and walked outside, Christian was once again frozen with shock. The only thing he could really feel was the burning sensation left by Devlin's fingers. It was all Christian could do not to reach up and touch the affected skin.
Letting out a growl of frustration, he made a mental note not to let anything Devlin said affect him anymore. The guy was a jerk pure and simple. 
Available now at eXtasy Books!
Charlie isn't sure if he wants to strangle Dakota, or kiss him. One thing is certain, though, the medic has gotten under Charlie's skin, and there's no turning back.
Newbie paramedic Dakota knows that the other EMS workers like to call him by his nickname, Status Dramaticus. But, it's not his fault, honestly. Okay, so maybe he got into a huge, overblown breakup with one of his boyfriends while they were on the job. And maybe he'd crashed the rig once or twice or...so, but that could have happened to anybody. The exploding oxygen tank incident was another innocent mistake, too, so why do his co-workers keep hassling him? All Dakota wants to do is make a living and a new life for himself in Flint.
When Charlie is transferred to the Flint Police Department, he's ready for a change of scenery. While he liked his old city, he was ready to leave all the drama from his family and exes behind. So when he finds himself strangely fascinated by the most dramatic guy in all of Flint, Charlie is both annoyed and at a loss.
Then, Dakota finds himself in trouble and Charlie knows he has no choice but to help. Will they survive long enough to find true love, or will the drama meet a sad, sudden end? 

Excerpt:
Charlie let out a sigh as he pinched the bridge of his nose. "Have you been drinking or something?"
"Of course not. It's much too early for that."
"Then why were you swerving all over the road?"
"The Jonas Brothers made me do it."
Charlie slowly lowered his hand and glared. "Did you just accuse a boy band of making you hit a deer?"
Dakota let out a gasp. "Shoot! I forgot about the deer!"
He ran off to the woods that were on the opposite side of the car. 
"What in the hell are you doing?" Charlie asked.
"I have to find the deer. I may be able to still save it."
"Seeing as how there is a piece of it embedded in your front bumper I don't think that's going to happen."
Dakota glanced back, wincing when he saw the bloody, hunk of flesh hanging from his car. Well, that was a bit gross.
"I can still save it," Dakota insisted.
He spotted the deer and ran up to it. Kneeling down, he put his head to the animal's chest, his heart sinking when he detected no signs of life. He still didn't allow that to deter him, though. Running back to his car, he opened the door and began to rummage around his glove box.
"What are you doing now?" Charlie demanded.
"I'm looking for my CPR mask," Dakota replied, not looking up from his task.
"Why do you need that?"
Dakota paused long enough to shoot off a duh look. "Because there is no way I'm going to do mouth-to-mouth with a deer without some kind of barrier."
"You're going to try to resuscitate the deer?"
"Of course I am. It's my fault he's dead."
Dakota accidently pulled out a bottle of lube, his face burning with embarrassment. He gave a tiny smile and an oopsie before tossing it into the back seat.
"I thought you said it was The Jonas Brothers fault," Charlie said. "Are you sure you haven't been drinking?"
Having found the mask, Dakota straightened. "No, I already told you, it's much too early. It's not like I'm my Aunt Clair or something. Because, I don't care what she says, a Bloody Mary or a Mimosa  still has alcohol in them, so they don't belong on the breakfast table."
Charlie walked up to the deer and held its head. "You broke its neck, so, no amount of CPR is going to bring it back."
For some reason, that announcement was the icing on his sucky day cake, and Dakota's heart sank. Leaning against the car, he let out a sigh. "Well, shit."
/