Shopping Cart
Your Cart is Empty
There was an error with PayPal
Click here to try again
Thank you for your business!
You should be receiving an order confirmation from Paypal shortly.
Exit Shopping Cart
A little nice and a lot of naughty
The Sensual World of Stephani Hecht
| | |
| --- | --- |
| Posted on June 1, 2011 at 2:59 PM | |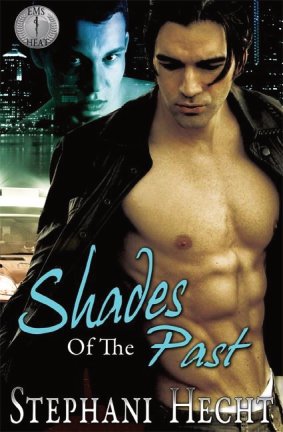 All paramedics know how dangerous their job can be. Kiefer just never expected to experience that truth so early in his career when he lost his cousin and job partner to a tragic accident. Now floundering in both life and his role as a paramedic, Kiefer is in jeopardy of losing everything he worked so hard for. In all his years as a Pontiac City Fireman, Ray's seen a lot of hurt. Nothing affected him more than the day he found Kiefer, emotionally shattered and near catatonic. Ever since then, Ray hasn't been able to get the paramedic out of his mind. When he finds out that Kiefer is making a cross-country trip to return some items to his deceased cousin's mother, Ray jumps at the chance to go along.  What Ray doesn't expect is to fall for the medic. Will he be able to help Kiefer heal enough to give them a chance or will Ray suffer his own heartbreak?
Excerpt
Kiefer looked sad again.
As soon as Ray walked out of the smoke-filled house, his gaze had begun to search for the thin paramedic. Ray had heard the call from dispatch, saying they were sending a rig to check out the inhabitants of the home. He'd also heard the number of said ambulance…625.
For the past five months, those three numbers had been burned into

Ray's brain. Not because he had a special affinity for that particular rig, or because he'd decided they were his new Powerball lottery combination either. No, it all had to do with one certain medic assigned to that ambulance.
Kiefer.
Ray's gaze finally found and locked in on the medic. Even under the crappy illumination of the flashing sirens and weak streetlamps, Kiefer looked perfect. So much so that Ray's breath hitched a bit.
Kiefer stood at the back of his rig. The doors were open and a small girl sat on the edge, her bare feet dangling in the air. Her tear-streaked face turned up into the medic's direction as a tiny smile covered her face.
The medic wore a heavy, blue raincoat over his usual dark navy uniform. Even though the rain no longer fell in a heavy torrent, drops of water still clung to Kiefer's dark hair. He'd allowed the front to grow a bit longer so a lock fell over his deep, blue eyes. Although a smile graced his young face, it never reached his troubled gaze. Not that Ray expected it, not after everything that'd happened to the guy.
One minute. That's how long it'd taken for Kiefer's life to become forever changed. Sixty seconds of terror and the man's life had gone into the crapper. The worst part is, while Ray wanted to help the kid out, he'd quickly found out there was squat he could do.
After he took off some of his heavier equipment, Ray grabbed a teddy bear from his fire truck and made his way over to the ambulance. With each step closer he took to Kiefer, Ray's heart pounded a bit harder and his stomach clenched nervously.
Damn, he really needed to get a grip. Kiefer never looked at him as anything other than a friend and here Ray was nearly tripping over himself—all from the prospect of being able to have Kiefer's attention, if just for a moment. It was crazy because even if Kiefer showed a spark of interest, the kid wasn't emotionally ready to start any kind of relationship.
Try telling that to Ray's heart though, because it'd long ago given itself up to Kiefer.
Categories: EMS Heat Series, eXtasy Books
/