Shopping Cart
Your Cart is Empty
There was an error with PayPal
Click here to try again
Thank you for your business!
You should be receiving an order confirmation from Paypal shortly.
Exit Shopping Cart
A little nice and a lot of naughty
The Sensual World of Stephani Hecht
| | |
| --- | --- |
| Posted on August 14, 2011 at 10:49 PM | |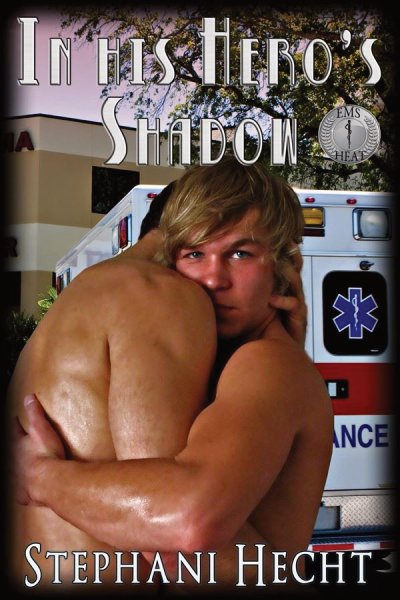 Available tomorrow at eXtasy Books! 
Blurb:
In all the years they've know each other, trauma nurse Chauncey and paramedic Brody have only ever agreed on one thing: their mutual hatred for one another, which only seems to grow with each exchange they have. While they may have to work together, and share many mutual friends, they couldn't be more different. Brody see Chauncey as nothing more than a bossy jerk, whereas Chauncey thinks Brody is a cocky brat who needs a good punch in the nose. What neither one of them is willing to admit is that they share a dirty little secret – a mutual attraction that burns almost as deep as their animosity.
One night they lose control and give in to their passion. When they wake up in each others' arms, they have to face one of the biggest decisions of their lives: do they give love a chance, or are their differences just too big to overcome?
Excerpt:
Brody tossed down his clipboard and stormed out of the room, fully aware that he'd left the last vestiges of his self-respect behind him. He rushed outside and over to his rig. Taking refuge in the space between the side of the ambulance and the wall of the bay, he finally stopped to catch his breath. Leaning his back against the rig, he fought to get himself under control.
How could he have been so stupid? After all the times Chauncey made it clear that he couldn't stand him, Brody had still foolishly allowed himself to believe that there could be anything between them. Brody should have remembered that they were from two different worlds and that they'd never be able to mix.
Sure, it happened with Kiefer and his boyfriend, but that had been a onetime thing. An anomaly that would never happen again. In other words, a fairy tale that wasn't going to be repeated. Especially for somebody like him.
He looked down at his scuffed work boots as he fought to get a grip on his emotions. Kiefer would be coming out to join him soon and the last thing Brody wanted was to have to deal with more questions.
"What in the hell was that all about?" Chauncey demanded as he rounded the ambulance.
Brody jumped in shock, then flushed as he realized that was the second time he'd done the scared kitten stunt in less than a half hour. Recovering, he shoved his hands in his pocket, then casually kicked at a pebble.
"I'd tell you, but then you'd probably go blab it all over Pontiac, you big, fat tattle tale."
Chauncey stormed over, not stopping until they were inches apart and facing each other. That still didn't seem to be enough for the nurse. He braced his hands on either side of Brody's head and leaned in until their noses were almost touching.
"I didn't say a word to Tanner," Chauncey growled.
"Then why was he giving me the whole I-know-what-you've-been-doing look?"
"Because with the way you usually act, he thinks he does."
Outraged, Brody tried to shove Chauncey away, only to find the nurse wouldn't budge. Brody silently cursed fate for giving him such a scrawny build as he huffed in irritation.
"Are you calling me a slut?"
"You told me yourself that up until a few months ago that you were," Chauncey pointed out.
"Are you going to use everything I said last night against me?"
After the way he'd opened himself up to Chauncey it would destroy him if the man turned on him that way. Brody had shared things with him that he'd never told another living soul.
Chauncey's expression grew tender as he cupped Brody's face. 
"Babe, I would never do that to you."
"Why should I believe you? I know you can't stand me."
"If I couldn't stand you, I wouldn't be out here now, trying to make you feel better. Do you honestly think I'd do that unless I cared for you?"
Brody shook his head. "I don't know what to think."
"Then don't think." Chauncey leaned down and lightly brushed their lips together. "Just feel."
Categories: EMS Heat Series, eXtasy Books
/