Shopping Cart
Your Cart is Empty
There was an error with PayPal
Click here to try again
Thank you for your business!
You should be receiving an order confirmation from Paypal shortly.
Exit Shopping Cart
A little nice and a lot of naughty
The Sensual World of Stephani Hecht
| | |
| --- | --- |
| Posted on September 4, 2011 at 6:51 PM | |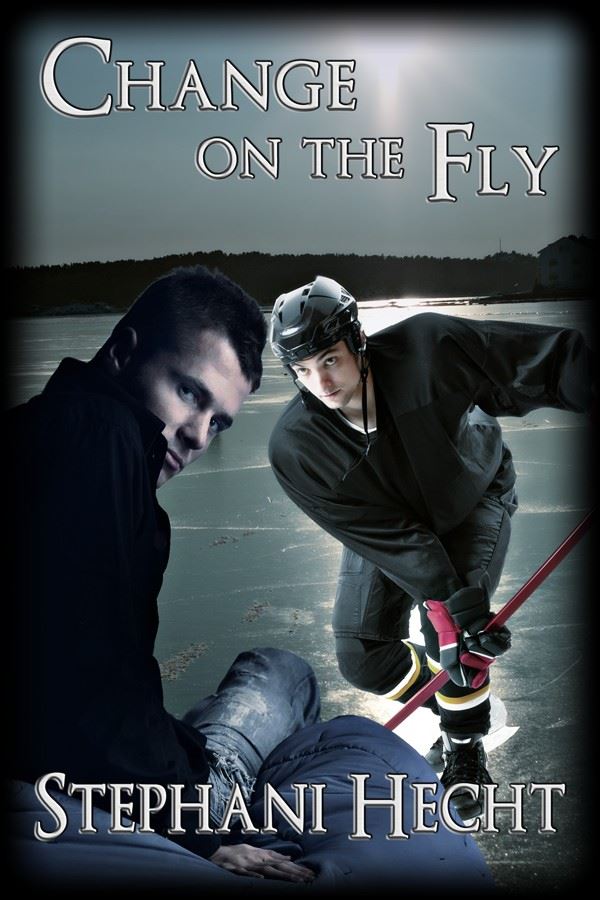 Available now at eXtasy Books!
From a very young age, Aldrich knew two things—he'd grow up to play professional hockey and he'd make his mentor fall in love with him. After years of hard work, both are within his grasp. Not only has a professional team called him up from his farm club, but the man he's dreamed of for years has finally noticed him. 
Then everything is brutally torn from him when he suffers a career-ending injury and finds himself dumped before the relationship has even really started. Depressed, he retreats to his childhood home where he runs into his former best friend and hockey buddy, Nobel. They rekindle their friendship and grow closer…in more ways than one. Aldrich is shocked to realize that not only has he been overlooking what could be the best thing in his life, but love may have always been right in his own backyard.


Excerpt:


He ran his fingers over some of the scars left behind by the various procedures they'd performed to save his life. While he knew it'd been a necessary evil in order to relieve the pressure in his skull when his brain swelled, it still made him bitter.


"You look beautiful," Nobel declared as he walked into the bathroom.


Aldrich jumped, shocked at the man's appearance. "I didn't hear you come in."


Nobel stepped closer, his hands going up to caress Aldrich's scalp. "I've always loved your hair."


A shiver went through Aldrich as Nobel's fingers ghosted over his head. "You have?"


"Yes, I've also always wondered what it would be like to touch it like I am now."


"Was it everything you thought it would be?" Aldrich asked before biting back a moan. Who knew a simple touch could feel so good?


"No, it's much better than I ever dreamed."


"You're just saying that to make me feel better. I know how horrible it looks right now."


"You'll always be perfect to me."


Wow, it didn't get any better than that. Aldrich tipped his head back so he could meet Nobel's gaze. "I can't believe I didn't realize sooner."


"Realize what?"


"That you were right in front of me, waiting for me to get my head out of my ass."


Nobel trailed his fingers down the side of Aldrich's cheek, his fingers leaving behind a heated path. "I just kept hoping that one day you'd eventually wake up and see that I was waiting for you to notice me."


"In my defense, I wasn't a total idiot. You just told me you were gay, so how could I know that you were attracted to me?"


"If you would have bothered to look you would have noted how I was constantly checking out your ass."


"Hmm… so that's why you always insisted on walking behind me." Aldrich became brave and wrapped his arms around Nobel's waist.


When Nobel didn't pull back, but instead put his own arms around Aldrich's shoulder, a heady thrill went through Aldrich. Emboldened, he moved in closer, until their bodies were pressed together. When he felt the hard press of Nobel's cock against him, Aldrich grinned.


"Is that for me?" he asked.


Since Nobel was a few inches taller Aldrich had to tilt his head up some to keep eye contact. It made his neck crick a bit, but he didn't mind if it meant being able to stare into Nobel's dark gaze.


Nobel ran one hand down Aldrich's back. "You know it is."


Aldrich rocked forward, making sure Nobel could feel that he was hard as well. "That's okay, you're not the only one who is feeling…excited."


A tremble went through Aldrich's body as his arousal rose a couple notches. He tilted his head a bit farther back, praying to all that was holy and unholy that Nobel got the message.
 




Categories: eXtasy Books, The Blue Line Hockey Series
/