Shopping Cart
Your Cart is Empty
There was an error with PayPal
Click here to try again
Thank you for your business!
You should be receiving an order confirmation from Paypal shortly.
Exit Shopping Cart
A little nice and a lot of naughty
The Sensual World of Stephani Hecht
| | |
| --- | --- |
| Posted on September 22, 2011 at 11:06 AM | |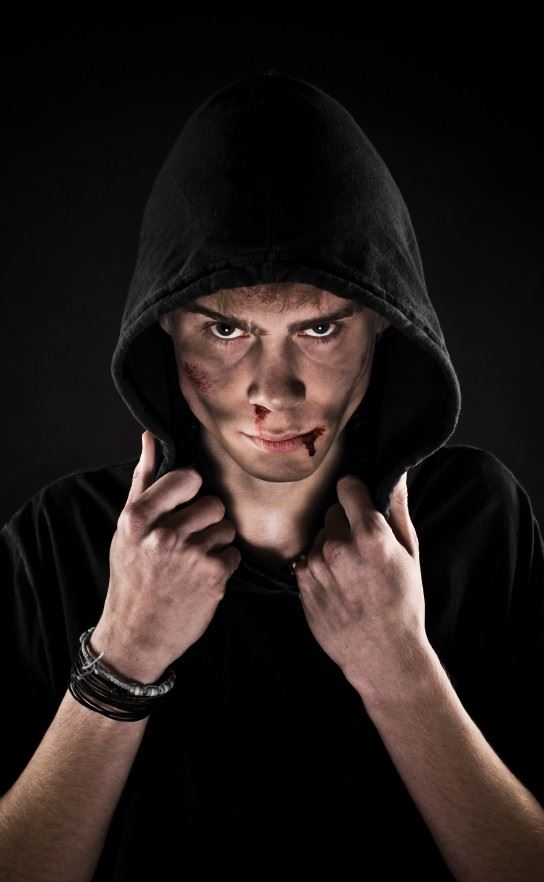 The shifter-owned bar smelled just exactly the same as it had the last time Shane had been there—stinky as hell.
Maybe Shane shouldn't be too judgmental of the owner. After all, it must be damn hard to clean up after so many different breeds of shifters. They were all present—Cheetahs, Wolves, Ravens, Hawks and even an Alligator were all in their human forms, lounging around the run-down, dive.
And a dive it was. From the rough, stained wood floors, to the pitted walls that were covered in a god-awful shade of brown paint. No doubt the color had been chosen for its ability to hide stains, but that didn't make it any less of an eyesore.
Shane quickly cast his gaze around the place, looking for both threats and possible exits, should things become froggy. Which they had the tendency to do whenever he was involved. As both Leopard and assassin, danger seemed to forever be by his side.
Maybe he didn't like it to be that way, but that didn't matter. That was the way things always were and he didn't see them changing any time soon.
Pulling his dark hood over his head, he slowly walked to the back of the buidling. He could feel the curious stares practically burning holes into his dark, black uniform, but chose to ignore them, since he had a bigger target in his sights—the Jackal shifter tending bar.
Tacked to the wall by the bartender's head was a poster of Shane. It wasn't an actual photo, but rather an artist's rendition. They still managed to capture his big doe eyes, soft, short, curly, brown hair and youthful face. Some liked to call his looks angelic. Rather than be offended by the observation, Shane embraced it. After all, it was much easier to take out a target when they assumed that their stalker was just an innocent kid who didn't have a clue.
Unfortunately for him, his reputation preceded him this instance. By the time he reached the bar, the Jackal was shaking and a visible sheen of sweat had built up on the man's bald head. Several tattoos were on his head and face, they were of various designs, most of which could be considered mildly offensive. Shane nearly rolled his eyes when he spotted one that was a hand with its middle finger extended. That gem marked the middle of the Jackal's forehead. Subtle must be a word that this idiot had never heard of.
Shane flashed a cold smile at the shifter. It was the same grin Shane always used when he wanted to scare the shit out of somebody. Funny how a friendly gesture could be so dame terrifying at times.
"Hello, I was wondering if you could answer some questions for me."
Might as well start off polite. While Shane already knew things would be getting physical and dirty, he did want to be able to tell his coalition leader that he'd tried to play nice at first.
The Jackal pointed a shaking finger to the poster. "You're not allowed in here."
Shane tilted his head to the side, studying the picture as if it were the first time he noticed it. "Hmmm…look at that, you guys don't want me here. Now that just hurts my feelings."
"What do you expect? You're a barbarian."
Now Shane directed that assessing glare at the Jackal. "This coming from a guy who has a topless woman tattooed on his cheek? Consider me not concerned about any opinion you may have."
"Why don't you just leave?"
The Jackal then did something so dumb Shane almost couldn't believe it. The inked up jerk lifted the corner of his lip and snarled, which in the shifter world was a clear sign of aggression. Aggravated, Shane was tempted to reach over the bar to teach the asshat a lesson. In the end, Shane held back but only because he needed the guy alive and talking. Besides, Shane knew that the shifter was never going to back up his threat. Not only did the Jackal still have that sweating thing going on, but the fear rolled off him in waves. So Shane realized the bartender was only reacting to the ball-numbing terror he was experiencing.
"I'm feeling really nice tonight so I'm going to let your behavior slide," Shane said in the calm tone he knew always spooked others so much. "But one more fuckup and I'm going to introduce you to my favorite dagger."
"You wouldn't dare. Your leader won't allow you to just run around and hurt at will like you used to."
Whipping out his dagger, Shane buried the tip into the rough wood of the bar, the blade missing the Jackal's hand by mere inches.The bartender froze, a small whimper passing though his lips.
"Heads up, Mitchell pays me to hurt people so you better start getting cooperative real quick or else I'm going to do some overtime on your ass."
The Jackal swallowed hard a few times, his wide-eyed gaze never leaving the dagger. "What is that you want?"
"There's been some feline families being attacked. Now, I'm sure you heard from the last time when the snake shifters were doing that kind of shit how cranky it makes us when other felines are threatened. I want to know who's behind it."
"I don't know anything. I swear."
Shane made tsking noises as he shook his head. "Now, Jackie, you're just insulting me."
Going by the way the Jackal cringed, he was either even more afraid or annoyed at the nickname Shane just laid on him. Not caring either way, Shane continued, "This is exactly the kind of place slime comes to relax and I know how talky those idiots can be once they have some booze in their system, so don't piss around and tell me you haven't heard anything. We both know that's not true."
"Okay, just don't cut me, please. I may have heard that it was a group of Scorpion shifters. There's some woman that's leading them and she's supposed to be mean."
"Even meaner than me?" Shane blinked innocently.
Jackie nodded. "They say that she makes even you look sane."
Shane pulled out the blade, satisfied that he had what he needed. Without bothering to say goodbye or fuck off, he turned and left. The entire time his mind was mulling over the new information and what he was coming up with wasn't good at all.
He had a sneaky suspicion about who the Jackal was talking about and if so, the felines were in deep shit. Scorpions were bad to begin with, but this bitch was the worst of  all. And her hatred for felines knew no bounds.

Categories: The Chronicles of Shane, the lost shifter series
/