Shopping Cart
Your Cart is Empty
There was an error with PayPal
Click here to try again
Thank you for your business!
You should be receiving an order confirmation from Paypal shortly.
Exit Shopping Cart
A little nice and a lot of naughty
The Sensual World of Stephani Hecht
| | |
| --- | --- |
| Posted on June 30, 2012 at 6:53 PM | |
I only have a few moments, but I wanted to give you all an update and let you know about some future releases. The biggest and most exciting news is that my sister and I co-authored a book! I am so happy and pleased to be sharing this experience with her. Not only is she my best friend, but she is my strongest supporters.


So, this is what I have in the works.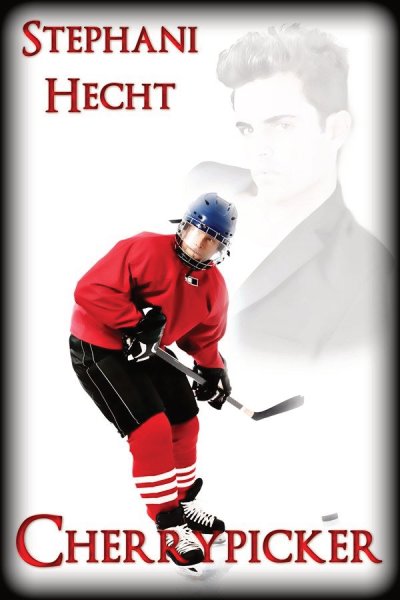 July 1st-Cherrypicker-Blue Line Hockey Series

Sometimes it doesn't matter how fast you skate, pain will still find a way to get you.
Derry Cronwell has only wanted two things in life, to be able to play professional hockey and the freedom to make his own choices in life. When he finally manages to land a spot on the Hawks' farm team, he hopes to finally have both of his dreams come true. There are only a couple of problems. First, Derry's brother, Pat is the captain of the Cougars—the Hawks' biggest rivals—Second, Derry is terrified that his deepest secret will finally get out—that he's gay and has a massive crush on Hawk's defensive man, Fallon.
Fallon and the Cougars have a grudge that goes back for years, so the last thing he wants is one of their bratty little brothers on his team. But as he gets to know Derry, Fallon finds himself drawn to the timid offense man. Then Fallon finds out just how bad Derry's private life is, and he knows he will do anything to help the other man. Will Fallon be able to rescue Derry from all his demons?
When Reed first hears about the new reality series that will be featured on the biggest LGBTQ network, he knows it will the answer to all his problems. Not only does it seem tailored made for his survivalist skills, but the prize money will help him finally open the business of his dreams. But, dreams and reality are often very differed, a fact when he finds out that his partner will be non-other than Baxter, the only man who Reed ever loved. Reed also was the only one who broke Reed's heart.


As the pair race other teams across the country, they face many adventures and obstacles. The biggest challenge will be whether or not they can stop fighting long enough to reach the finish line. Will they fail, just like before, or will they end  up winning much more that a measly check?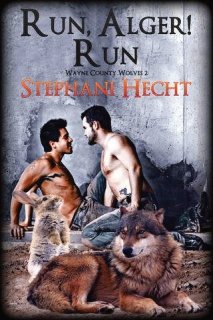 July 15th-Run, Alger! Run-Book Two of the Wayne County Wolves Series
Yes! That's a rabbit that you see on the cover. But, really can you think of a better mate for somebody as dark, dangerous and handsome as Nico? And not just any Rabbit shifter, either, this one is being hunted down by the rest of the shifter society and it's up to Nico to keep Alger safe. All the while, avoiding to temptation to eat him--in more ways than one.

Categories: eXtasy Books, The Blue Line Hockey Series, Wayne County Wolves
/