Shopping Cart
Your Cart is Empty
There was an error with PayPal
Click here to try again
Thank you for your business!
You should be receiving an order confirmation from Paypal shortly.
Exit Shopping Cart
A little nice and a lot of naughty
The Sensual World of Stephani Hecht
| | |
| --- | --- |
| Posted on June 3, 2012 at 6:58 PM | |
Available now at eXtasy Books!
It's the quiet ones who are the most dangerous. 
Houston is used to being the official wallflower of Flint's EMS community. Not only has he grown up that way, because he was always so soft-spoken, but he was usually too busy cleaning up his twin's messes to have time to worry about anything else. Then, when his twin falls in love, Houston finds himself alone and floundering as he tries to adjust to all the changes.


Born and raised in Flint, Rich knows how hard life can be. When he joins the police force, he becomes even more jaded. The last thing he expects is to find himself attracted to is one of the biggest brats in the city. Sure, most people think Houston is meek and quiet, but they've never seen the real side of the medic like Rich has.


Then Houston makes the mistake of pissing off the most dangerous criminal in Flint and Rich finds himself rushing to the rescue. Will Rich be in time to save Houston, or will they both end up tagged and bagged?


Blurb:


Since her driveway was full, he had to park in the street. Even at that distance and with the rain, he could still hear the noise from the house. There was loud music, cat-calls, and some whistles. Most telling of all were the screams of, "Come on, Houston, shake it baby!"


Rich braced himself before he opened the door and let himself in. He walked into the living room and burst out laughing.


Houston had taken cover in one corner of the living room. His brown hair sported several cowlicks, most of which looked as if they were made by somebody pulling on it. His hands were cuffed in front of him, but he still had his cell clutched in his fingers. Almost as if was his only lifeline.


He stood slightly, and Rich could see the guy's red shirt was torn and stretched at the collar, and the fly of his jeans were undone. The funniest thing of all was the fact that Houston only wore one battered tennis shoe. The other foot was clad only in a sock that was halfway off.


Haley spotted Rich and lifted up a cup in greeting. "Rich! Thank God you're here. We have a naughty boy who won't cooperate."


"Yeah, spank him, officer," another voice called.


Houston took a step toward Rich, only to pull back when one of the ladies grabbed his pants and tried to pull them down.


"How many times do I have to tell you? I am not a stripper," Houston shouted as he jumped back.


"Then why did you come to a bachelorette party with nothing but your cute ass and a set of handcuffs?" somebody yelled.


"Because Haley said she wanted me to give you guys a magic show." Houston used his cuffed hands to bat away a few of the more touchy gals.


Rich gave Haley a really? Look. "Tell me you did not trick him into coming here?"


She grinned and gave a shrug. "It was so easy to do, too. He's way too trusting."


"How did that become a character flaw?" Houston demanded.


"The second you found yourself cuffed and at the mercy of a house full of woman," Rich replied.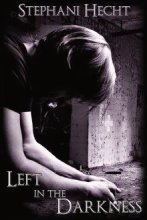 Available now at Divine Destinies!Whoever said that things need to get worse before they could get better probably had no idea just how bad worse really is. 




While mostly physically healed from a gay bashing that almost left him dead, Taylor is still an emotional mess. Not only does he have to deal with the fact that his own brother was one of the attackers, but Taylor has been disowned by his father as well. The only bright spot in Taylor's life is his small group of friends, but even they have their own issues. Christian is now angry all the time. James has to deal with his own homophobic father. Devlin is wondering if he'll ever be able to measure up to others' expectations. Worst of all, Andy seems to be walking down a path that will only lead to his destruction. Can the Haven House Coffee Boys overcome all their obstacles? Or will the darkness overcome them? 




Blurb:



As they walked inside, Taylor couldn't help but notice the number of conversations that stopped as they passed. It made him feel awkward and embarrassed at the same time.



"I feel like I'm wearing a sign that says victim on it," Taylor grumbled.



Devlin came rushing over and put an arm around Christian's shoulders. "Just flip them off. That's what I would do."



Taylor smiled, happy to see his friend. "You would flip off the Pope."



"Only if he ticked me off."



Devlin tilted head down and playfully nibbled on Christian's neck.



"Gah." Taylor pretended to cover his eyes. "I don't know what's stranger, seeing you in a good mood or the fact that you two are actually a couple."



"I say both of them are disgusting," Andy said as he came over and started walking on the other side of Taylor.



Taylor realized they'd been waiting for him to arrive, and they'd made sure to be there to walk in with him. It made him love his friends all the more. Then they turned the corner, and Taylor spotted somebody waiting by his locker.



"James," Taylor breathed.



The stress of having to face his classmates must have gotten to Taylor because all of a sudden his heart pounded a little harder in his chest. Or maybe it was just because he'd never seen James look so sad…so vulnerable…so lost.



James glanced up from under the fringe of his dark hair, his blue eyes rimmed with red, like he'd been crying. It tore at Taylor to think of how much James must be beating himself up over the whole situation. It was hard enough to come out as it was, but James had basically done it in front of the whole school.



Before he even realized it, Taylor rushed toward James. His friend let out a soft sob as he wrapped his arms around Taylor in a hug. There was a bit of pain, since his ribs were still tender, but Taylor didn't care. He enjoyed being in James's warm embrace and that was all that mattered.



"I'm so sorry," James whispered.



"It's okay. I still love you."



As they continued to hold each other, Taylor realized that James needed the hug just as much if not more than he did. So, he just stood there and let James take in the comfort. It was several moments before James pulled away.



"Are we okay now?" James asked as he shuffled his feet.



"Of course we are."



Categories: Divine Destinies, EMS Heat Series, eXtasy Books

0

/